Presumably aimed at those with a dearth of bedroom plug sockets and a penchant for resting their heads on hard, inflexible surfaces, a pair of inventors have created this: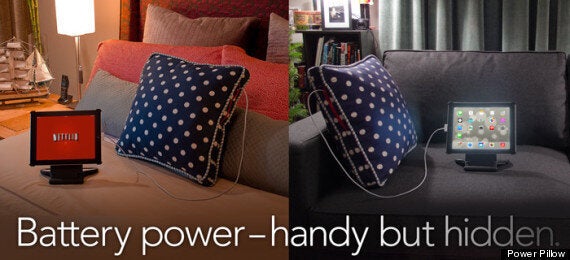 It's called the Power Pillow and comes with a 12000mAh lithium-polymer batteries or you can pay for two so you can charge one while another is in use.
They're also very expensive. Each pillow costs £48 or £76 for two batteries.
The pillow is available in six garish designs, each one unlikely to match your current decor.