A few storming (deliberate pun) pictures were captured as the 44C heat inevitably contributed to a gathering storm. Earlier, tournament officials finally implemented the extreme heat policy as temperatures soared.
Melbourne Weather: 16 Faces Suffering In The Severe Heat (PICTURES)
Tournament referee Wayne McKewen used the Wet Bulb Globe Temperature reading, which takes into account humidity and wind direction as well as heat.
He had been criticised for allowing play to continue throughout Tuesday and Wednesday despite temperatures soaring above 40C.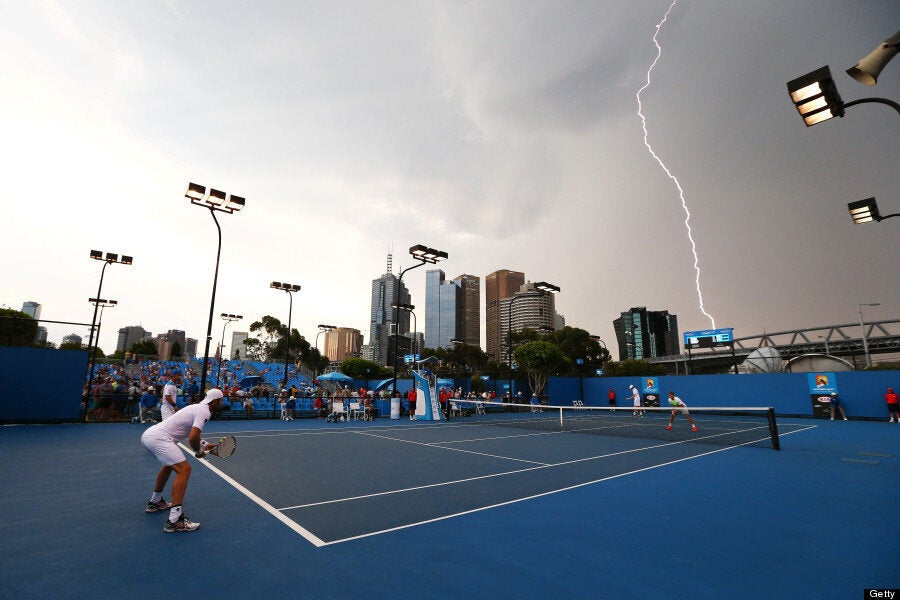 Popular in the Community