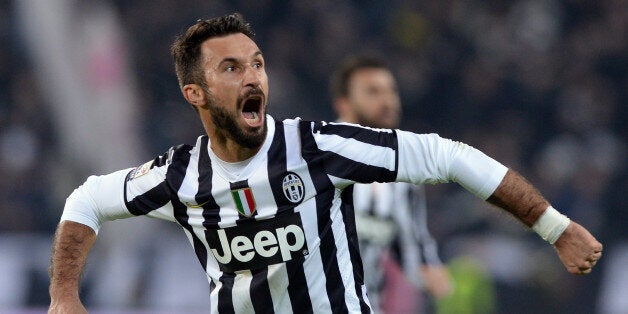 Arsenal manager Arsène Wenger insists the club will not sign Juventus striker Mirko Vučinić in the January transfer window.
Vučinić has played just 11 times for the Serie A champions following the arrivals of Carlos Tévez and Fernando Llorente in the summer, and earlier today he became the latest centre forward linked with a move to Arsenal.
However when asked about the Gunners' supposed interest following their 2-0 win over Fulham, Wenger denied the Montenegrin was a potential signing this month.
Arsenal 2-0 Fulham: Santi Cazorla Keeps Gunners Top
"We are looking at potential possibilities for us to bring somebody in but we are not especially interested in Vučinić," Wenger said.
When it was suggested the 30-year-old forward's agent was en route to England for talks, Wenger humorously replied: "Some people have visionary capacities that I don't have."