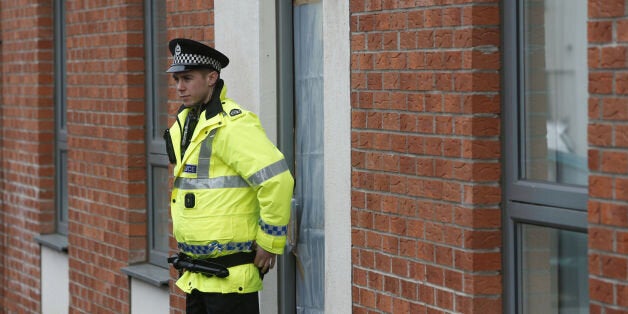 A woman will appear in court today in connection with the death of three-year-old Mikaeel Kular.
The boy was reported missing from his Edinburgh home on Thursday, prompting a major search operation.
His body was later found around 25 miles away in Kirkcaldy, Fife.
On Saturday night, Police Scotland said a 33-year-old woman had been arrested and charged in connection with Mikaeel's death.
She is expected to appear at Edinburgh Sheriff Court today.
Police have not named the woman, although it has been widely reported that she is the boy's mother Rosdeep Kular.
A major police investigation was launched after Mikaeel was reported missing from his Ferry Gait Crescent home in the Scottish capital.
Hundreds of local volunteers joined police and various agencies to hunt for the youngster in north Edinburgh, often in bad weather and cold temperatures.
Officers found remains, subsequently identified as those of Mikaeel, in Kirkcaldy shortly before midnight on Friday.
The body was later removed from a wooded area behind a property in Dunvegan Avenue.
Police investigations continued "at pace" and a development in the inquiry was announced late on Saturday night.
Assistant Chief Constable Malcolm Graham said: "Following formal identification, I can now confirm that a 33-year-old woman has been arrested and charged in connection with Mikaeel's death.
"The woman is expected to appear at Edinburgh Sheriff Court on Monday."
He also voiced thanks to members of the public and various agencies for the "overwhelming public assistance" Police Scotland received during the course of their investigation.
More than 500 calls were made to a dedicated phone line set up in the wake of Mikaeel's disappearance, he revealed.
Inquiries are continuing, led by the force's major investigation team.
A number of floral tributes, soft toys and candles have been placed at a small park near Mikaeel's home.
And around 500 people turned out on Saturday night for a memorial service at Muirhouse St Andrew's Church, less than a mile from the home Mikaeel shared with his twin sister and three other siblings.
Meanwhile, two men have been arrested after allegedly racist comments apparently relating to Mikaeel's disappearance were posted on social media sites.
The two, aged 19 and 26, were released on bail following questioning.
Police Scotland said it liaised with colleagues from Hampshire Constabulary and Derbyshire Constabulary to identify the suspects.