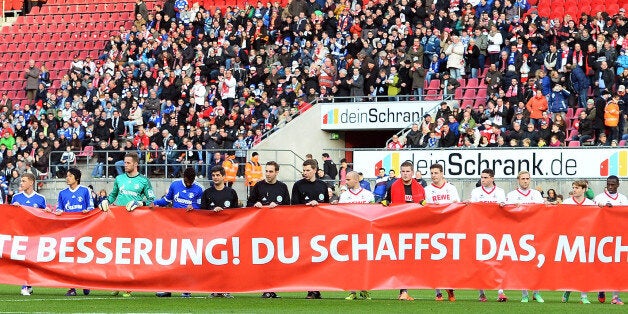 Michael Schumacher's family revealed they were "touched" by Cologne and Schalke's message of support.
Ahead of the Bundesliga clubs' friendly at the weekend, both sets of players united to hold up a banner which read, "Get Well Soon! You can do it, Michael!"
Schumacher, a Cologne supporter, remains in an induced coma following a skiing accident on 29 December.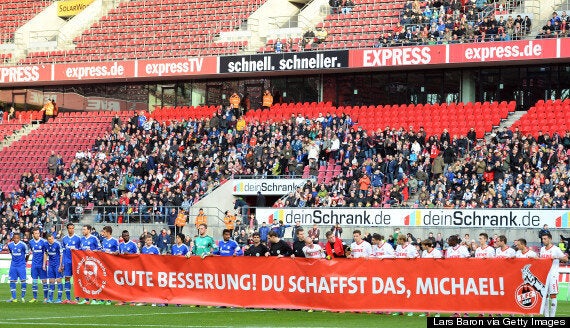 Cologne and Schalke displayed a message of support for Schumacher
"We are deeply touched by all the messages to get well soon for Michael which still are being sent. That gives us strength. Thank you all so much," the Schumacher family statement read.
"Thank you to the fan club in Kerpen, to FC Cologne and Schalke 04, but also to everybody else and other fan groups who are supporting Michael.
"We all know, he is a fighter and will not give up."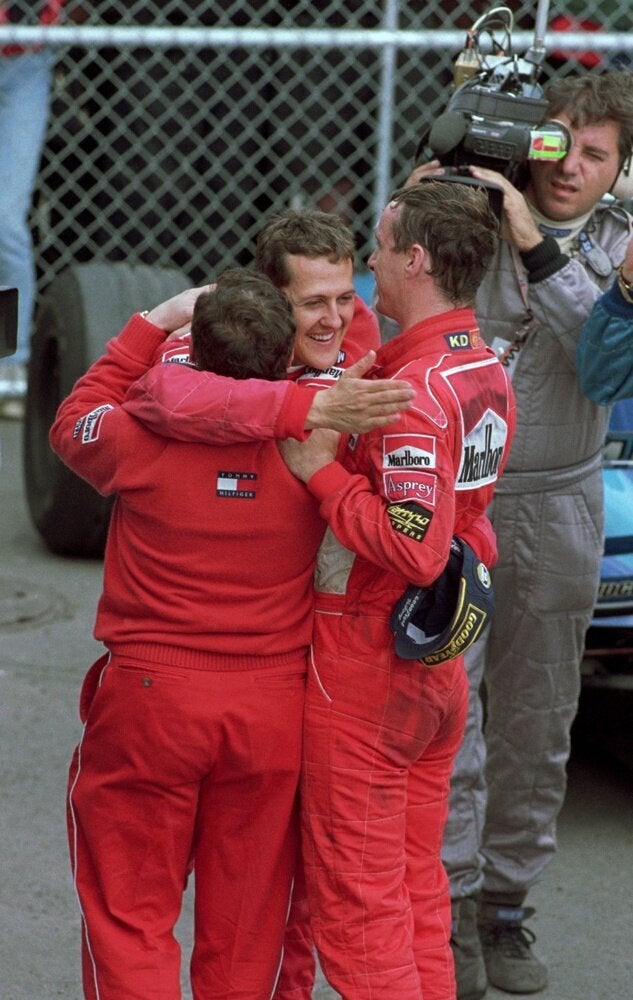 Michael Schumacher
Popular in the Community