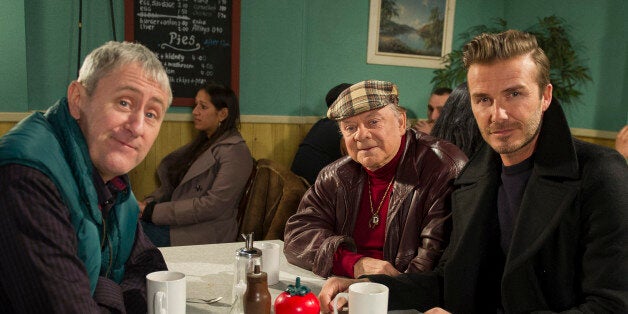 David Beckham is off to Peckham - as a guest in a special Only Fools And Horses sketch reuniting Del Boy and Rodney for the first time in a decade.
Retired football star Beckham will appear in the film to be screened as part of BBC1's Sport Relief night in March.
Becks has taken part in previous broadcasts for the charity night, including a 2012 spoof in which he and James Corden cuddled up in bed as best pals, as well as sharing a bath.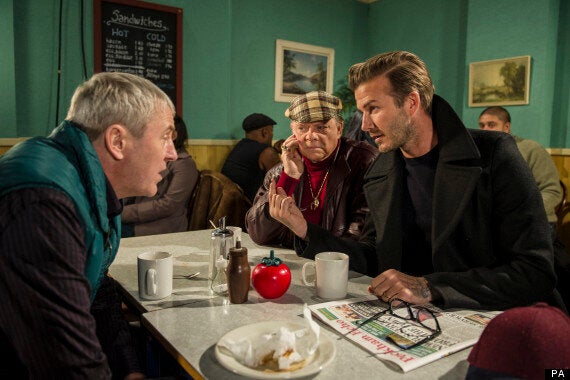 Del and Rodney were stunned by Trigger's replacement
The Only Fools sketch sees Sir David Jason and Nicholas Lyndhurst reviving their roles as the wheeler-dealer Trotter brothers for the first time since a Christmas special in 2003.
Beckham is seen sitting with the duo in a greasy spoon cafe, gathered around a table on which there is a copy of the Peckham Echo.
Viewers will see the short film during the broadcast on Friday March 21. The evening will also feature a Strictly Come Dancing special with a number of sporting stars.