While the man, Ben Cornick, was lucky to escape with his life, he was still severely hurt and left with more than £20,000 of emergency medical bills.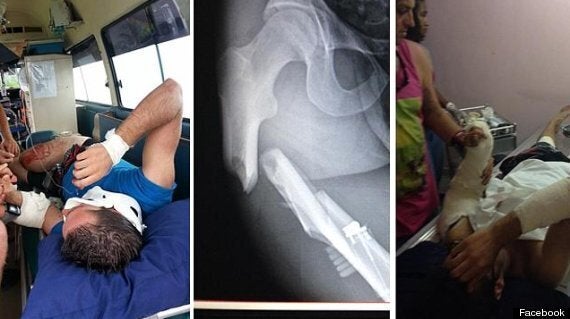 Cornick, 31, who was born in Wales, was hurt after he lost control of his parachute shortly after jumping from a plane above Fiji. He managed to slow his fall, but still landed with a juddering thump when he smashed into a van at more than 45 mph.
He was left with a leg broken in three places, a broken arm, a shattered elbow and severe cuts.
Without insurance, the man had to pay more than £20,000 for an emergency transport to New Zealand for surgery.
"This group has had a massive amount of support not only from the people in our sport, but many outside of it too, and it has been immensely humbling to see how much so many people have done, thank you all!"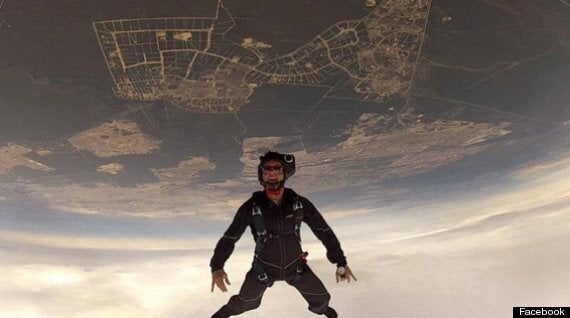 Above: Cornick had completed more than 1,000 jumps before the accident
They added that the total bill was now estimated at £50,000, and encouraged people to keep donating via the page.
They added that Ben is "recovering", with more than 30 screws and plates required for his arm alone, though doctors are still finding new broken bones.
"Ben is now now recovering in the NZ hospital and massive thanks go to those who came up with donations in short time to enable this leg/life saving flight to take place."