'24' fans will be delighted to see these first photos from the set of the hit TV show, currently being filmed in London.
Star of the series Kiefer Sutherland has been spotted in action, with his character Jack Bauer sporting a gash to the forehead.
'24: Live Another Day', set to make its TV debut in May, will be the ninth season for the popular CTU agent (that's counter-terrorism unit for the uninitiated). Benjamin Bratt and William Devane will also appear.
It is set four years after the explosive finale of the previous series, which found Bauer becoming a fugitive from both the Russian government and his own, following a series of personal retributions.
Each season covers 24 hours in the life of Bauer, with the screen story playing out in real time. But 'Live Another Day' will only have 12 episodes, according to makers Fox, so there will be jumps in the storyline so that it can adhere to the same timeline as in previous series.
The series will make its primetime debut in the US with a two-hour double-bill on 5 May.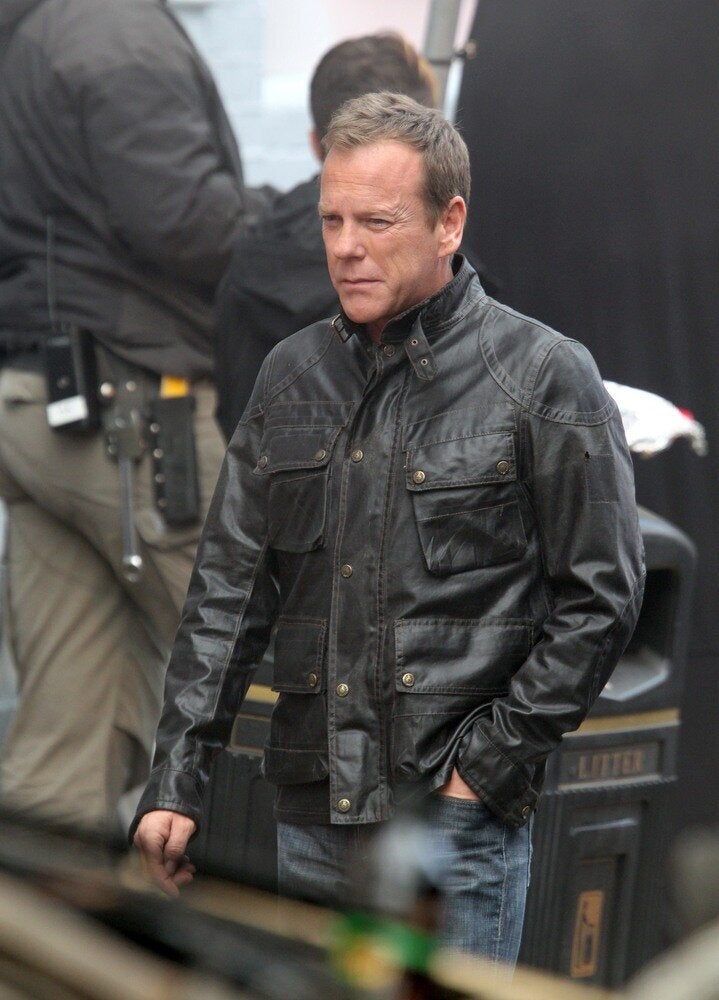 Kiefer Sutherland films '24' in London