Force India have adopted a "fierce new look" ahead of what co-owner Vijay Mallya is hoping will be their best Formula 1 year yet.
The Silverstone-based marque have revealed a computer-generated image of their new car for the 2014 season, with the single side-on shot showing a revamp to its livery.
Predominantly saffron, green and white in past seasons to reflect the team's Indian roots, the car now possesses a significant splash of black.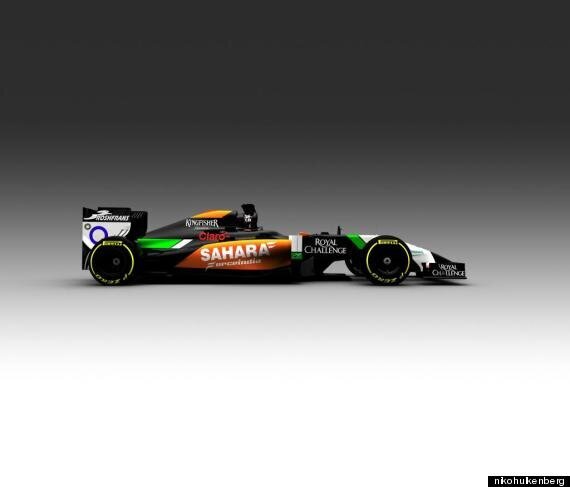 A fierce new look: Force India expect to have their best year in F1
"The VJM07 looks stunning and the new livery reflects the way Sahara Force India is evolving," said Mallya.
"I've always believed our cars have been the most eye-catching, but adding black as a main colour gives us a fierce new look."
The image is a teaser ahead of the team's official launch on the first day of the opening pre-season test in Jerez next Tuesday.
With all teams forced to adapt to one of the biggest rule changes in the sport's history for this year, that has posed significant issues.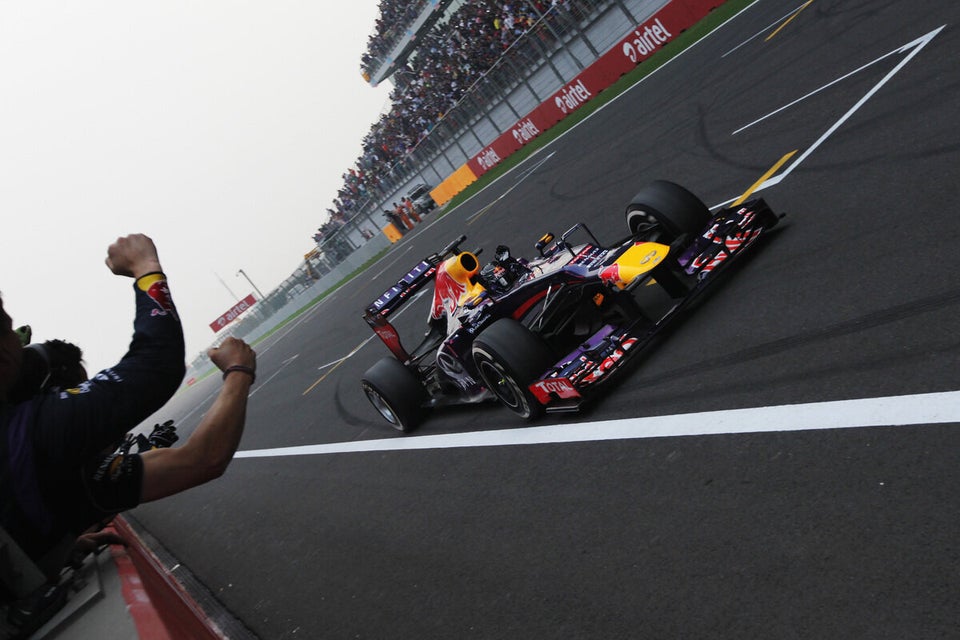 Vettel makes it four in a row
Significantly, the cars will now be powered by 1.6-litre V6 turbo-charged power units that house the all-new ERS (energy recovery system).
Mallya added: "The new rules have presented us with a huge challenge, but I'm very proud of the approach we have taken and the direction of the technical team.
"It will be fascinating to see how different teams have interpreted the rules and at this stage it's impossible to predict who has done the best job."
Popular in the Community