Rafael Nadal survived a serious examination by Grigor Dimitrov - and a nasty blister - to reach the Australian Open semi-finals.
The Spaniard began the match as the only member of the world's top three in either the men's or women's draw still in the tournament, and for a long time his place looked far from secure.
Nadal did not find anything like his best form throughout the match but Dimitrov's inexperience showed at the crucial moments.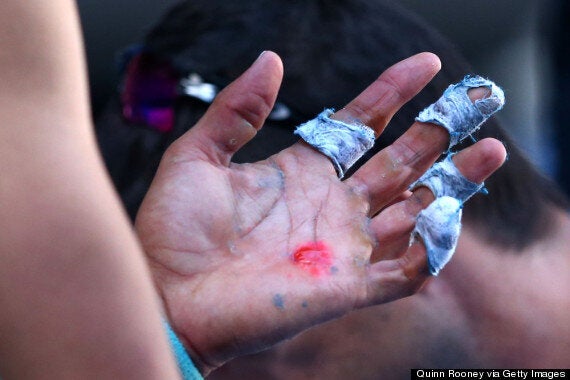 Nadal progressed through to the last four despite a blister on his hand
The 22-year-old held three set points in the third set but missed them all and it was Nadal who moved through to the last four with a 3-6 7-6 (7/3) 7-6 (9/7) 6-2 victory.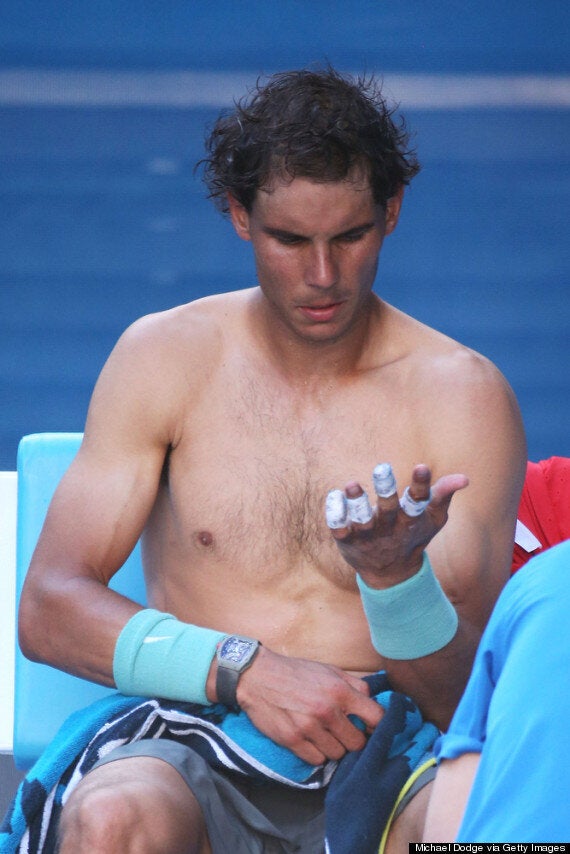 Nadal checks the extent of his injury
"I was so lucky," said Nadal. "Especially on one set point, he missed an easy one. The fourth set was for me and I'm very happy for that. I love this tournament. I'm very happy to be in the semi-finals after missing it last year. I suffered a lot."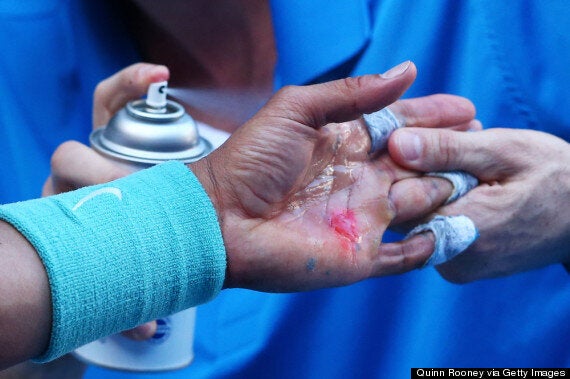 The Spaniard was allowed treatment to ease the pain in his hand
Nadal had struggled against Kei Nishikori in round four, with the large blister on the palm of his left hand proving particularly troublesome.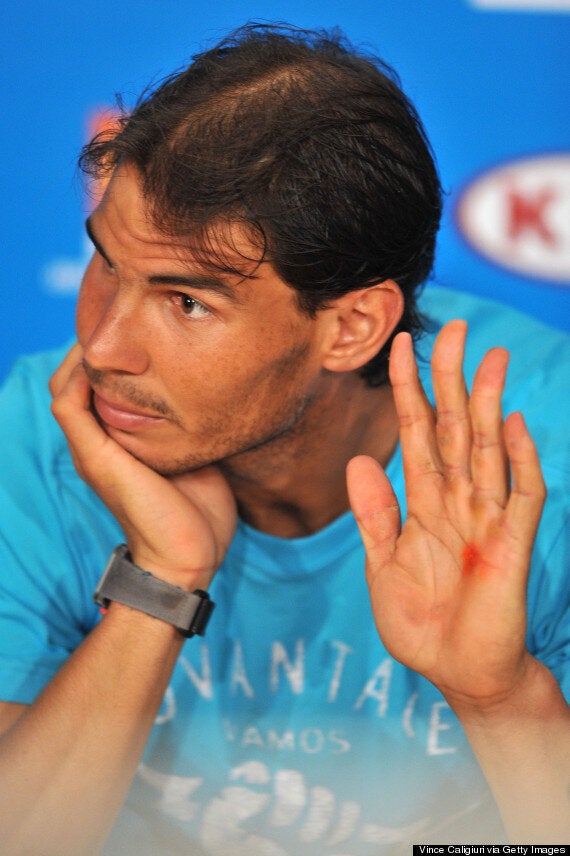 Nadal shows off the damage at his post-match press conference
And the problem resurfaced during his victory over Dimitrov, but the world No.1 prevailed yet again.
Popular in the Community