Truly haunting images are emerging from Ukraine, as the chaos in the capital, Kiev, rages on.
Images of elderly women defiantly standing in front of a blurred mass of riot police showcase a strange poignancy amidst the violence.
Despite appeals for calm by opposition leaders, stark pictures of molotov wielding protesters show that the clashes are far from over. Helmeted riot police moved in on hundreds of protesters Wednesday afternoon, as Ukraine's prime minister takes a hard line against demonstrators flouting anti-protest laws.
The violence is likely to drastically escalate Ukraine's two month-long period of tension.
Here, we took our pick of some of the most striking images to emerge from the political crisis: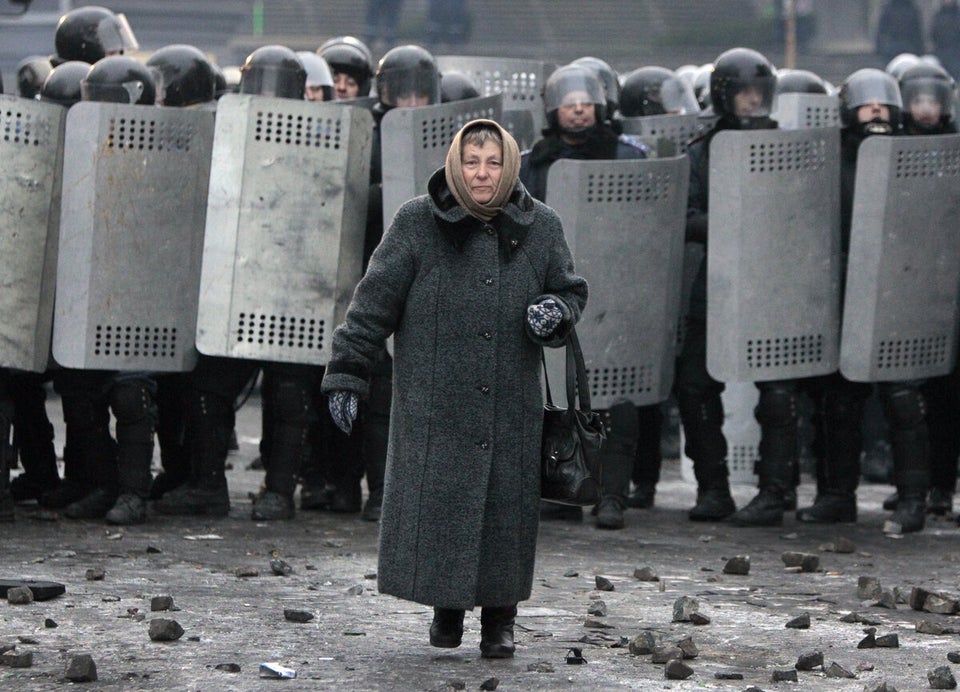 Ukrainian Unrest: In Pictures
Related