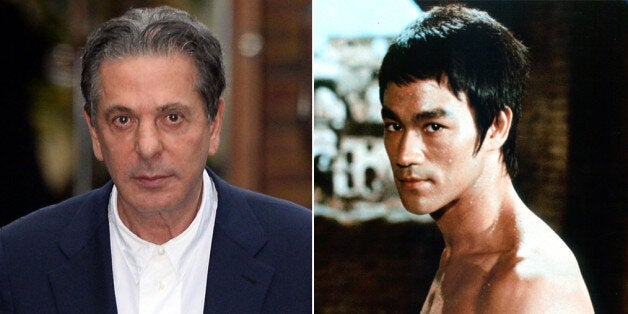 Early on Wednesday it emerged that Charles Saatchi, the art collector famously disgraced after being photographed grabbing the throat of his now ex-wife Nigella Lawson, had hit out at one of his most fearsome critics - The Spectator magazine's High Life columnist Taki.
Saatchi wrote that Taki liked to "brag that you are a Black Belt at karate. Well, me too, old boy.
"But apparently your 'fights' are genteel affairs, against other soppy geriatrics rolling around the floor in crisp white outfits, in some bit of judokai nonsense.
"Mine take place in cages, 20 feet square, unofficial little events with no gloves, no rules, and the loser being carried out, usually battered to bits. You will understand why I laughed out loud at your schoolyard boast that I should try throttling a real hard case like you."
So, as a matter of curiosity, how would the great Bruce Lee shape up against CS in a battle of words? Can you tell who said what?