The pop star looked less cheerful than in his mugshot released earlier, as he faced Judge Joseph Farina in the courtroom.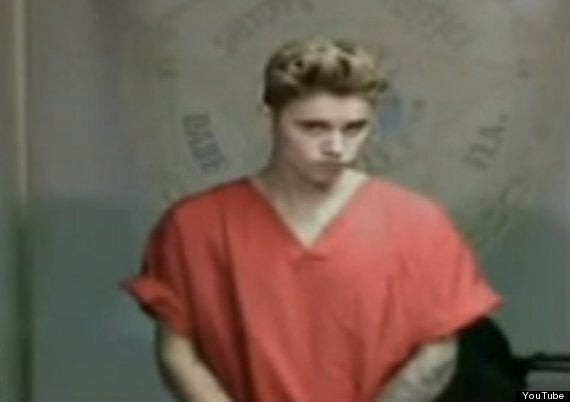 Justin Bieber in court in Miami, where his charges were processed and his bail set
His bail was set at $2,500 in total - $1,000 for the charge of driving under the influence (DUI), $1,000 for the charge of resisting arrest without violence, and a further $500 for possessing an expired driving licence.
His lawyer bent over backwards to thank the presiding Judge for seeing and processing his client so quickly, as that means Bieber can now make his way home for the first time since he was pulled over by two police officers at 4am this morning.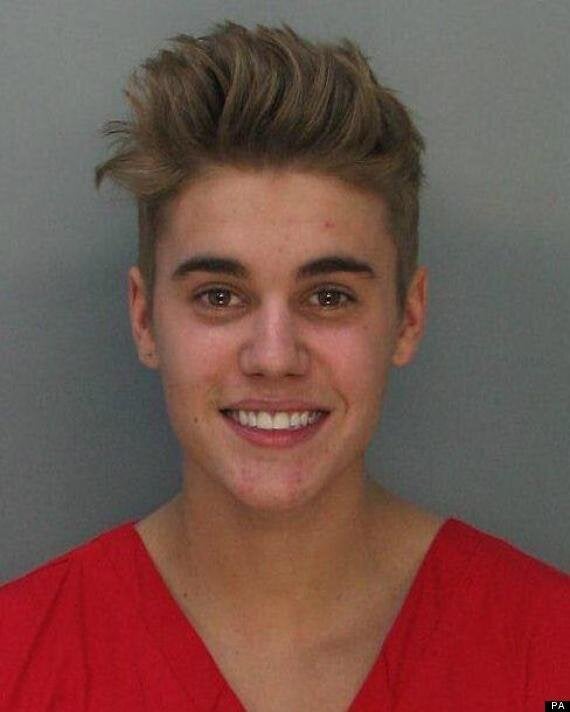 Bieber looked jollier earlier on when his mugshot was first taken by Miami Beach Police
Bieber's friend, rapper Khalil, who was arrested alongside him, also appeared in court, with the same lawyer acting for him, pending an enquiry into any potential conflict of interest. His bail was posted at $1,000 for his DUI charge.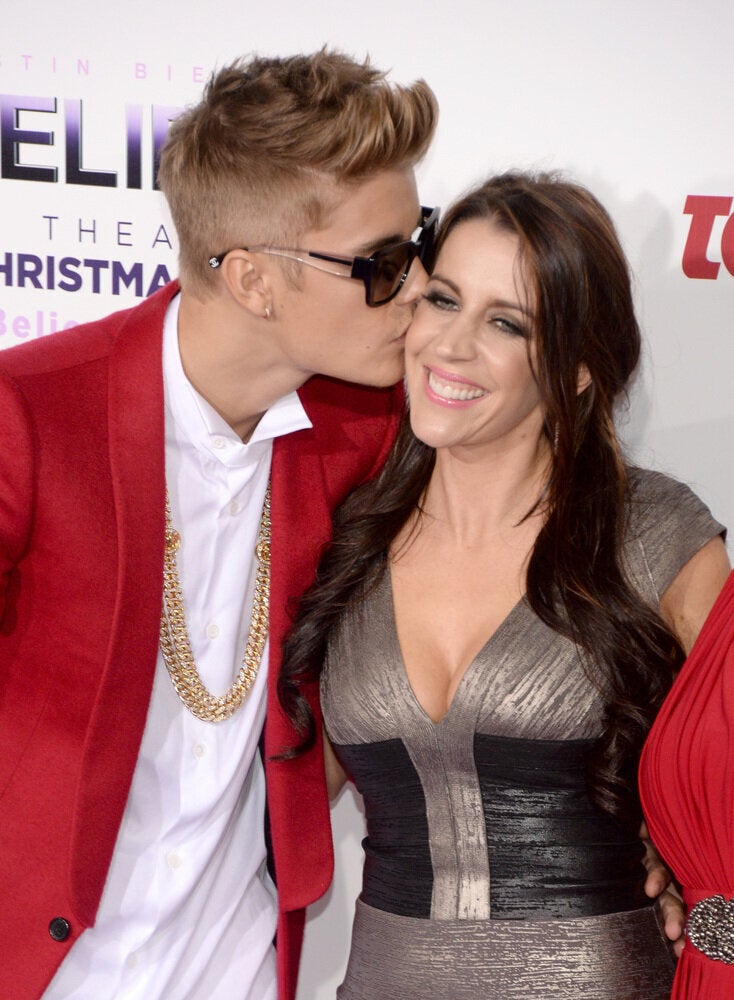 Premiere Of Open Road Films' "Justin Bieber's Believe" -