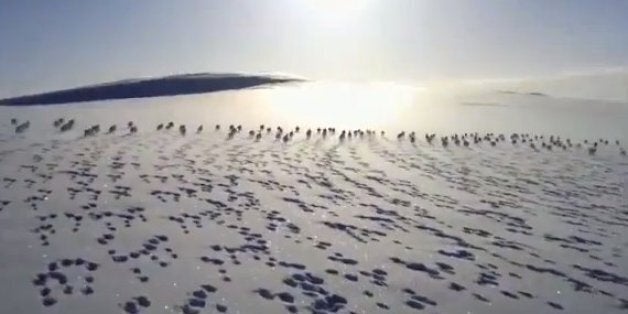 There have been some great things filmed with a GoPro - some spectacular (see below) and some pretty painful (and embarrassing).
But none have combined the epic and the bizarre to anything like the effect of the following clip.
This video shows a herd of apparently hundreds of rabbits being chased by a snowmobile. To the sound of Ride of the Valkyries.
It's... quite something. But whether or not it's cruel has divided opinion in the comments... What do you think?
Related