A supremely rare Nintendo game cartridge has attracted bids of more than £3,000 inside a few hours after it went on sale on eBay.
The damaged Nintendo World Championships NES cartridge is expected to reach record sums before the auction is complete - even though it is in relatively poor condition.
The game features a torn white label, onto which one unfortunate previous owner had scrawled 'Mario' in ballpoint pen - clearly not knowing what they held in their hands.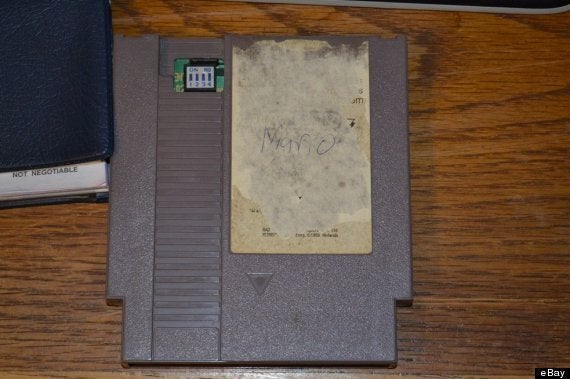 The Nintendo World Championships cart which attracted the $4,999 opening offer is one of just 116 ever made.
The game was created especially for the NES Champs, held in 1990 in cities across the US. Gamers were given six minutes to score points on three mini versions of Nintendo classics Mario, Tetris and Rad Racer.
Competitors had to collect 50 coins in Mario, complete a course in Rad Racer and then play Tetris until time expired. The final points tally was calculated with the formula:
(Super Mario Bros. score) + (Rad Racer score x 10) + (Tetris score x 25) = final score
Since the competition itself prices for the rare cartridge have skyrocketed. The game is widely held to be the most valuable NES game in existence, and one of the rarest. Most rare of all are the limited number of gold games, sent out by Nintendo Power magazine for a separate competition, which are considered the 'Holy Grail' of gaming, according to Wikipedia.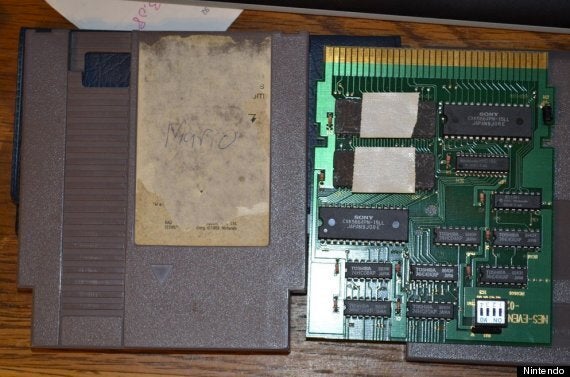 The seller said he was parting with the rare game along with his entire collection, which he had amassed over 25 years.
"Obviously, you'll immediately notice the ripped label. This is quite unfortunate but happened many decades ago by this point in time. No one knows the exact number of this cart (as each NWC cart was individually labeled upon production) as it appears in the upper left-hand corner of the cart label.

This is known as the infamous "Mario" NWC cart that someone probably wrote on there long ago not having a clue what they actually had. Still, case in point, this is an authentic, original NWC cart from the championship back in the early 90s.

The cart plays just fine and may some day be worth much more if someone decides to investigate a forensics lab's involvement to see if they can determine the official number by running tests on the cart."
Among other very expensive, and recently sold Nintendo lots include: