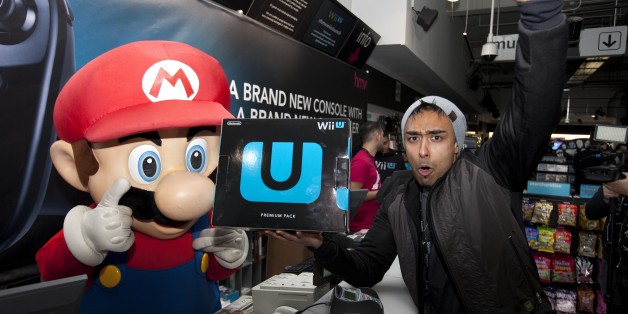 David Parry/PA Archive
UPDATE: Nintendo has stated that the rumour is false. It said it had "no plans" to make smartphone games of any kind. It said in a statement:

"Nikkei's article contains information previously stated by Mr Iwata during past press conferences, including statements which relate to Nintendo's willingness to make use of smart devices to promote our products. However during such past announcements Mr Iwata has also stated that Nintendo's intention is not to make Nintendo software available on smart devices and as such, we can confirm that there are no plans to offer mini-games on smartphone devices. We will share the materials from Mr Iwata's Corporate Management Policy Briefing in English when his presentation is finished."
The games console industry is taking a bit of a serious knock from smartphone games - Nintendo could be taking some pretty direct action.
According to a report by the usually-reliable Japanese newspaper Nikkei, the gaming stalwart is planning on releasing "progressive" content for smartphones.
This will probably take the form of background stories and video content rather than full-length games, but Nintendo will hope it will steer people towards this on the main console.
Nikkei also claims that initially at lease, the apps will be free.
Nintendo have yet to confirm or deny the reports but an announcement is anticipated when Nintendo declares its Q3 financial results.