Sienna Miller's sky rocketing career was famously driven off course by her tabloid notoriety, which saw her ricocheting from a broken engagement with Jude Law, an affair with co-star Daniel Craig, breaking Rhys Ifans' heart, and even shacking up with the married Balthazar Getty.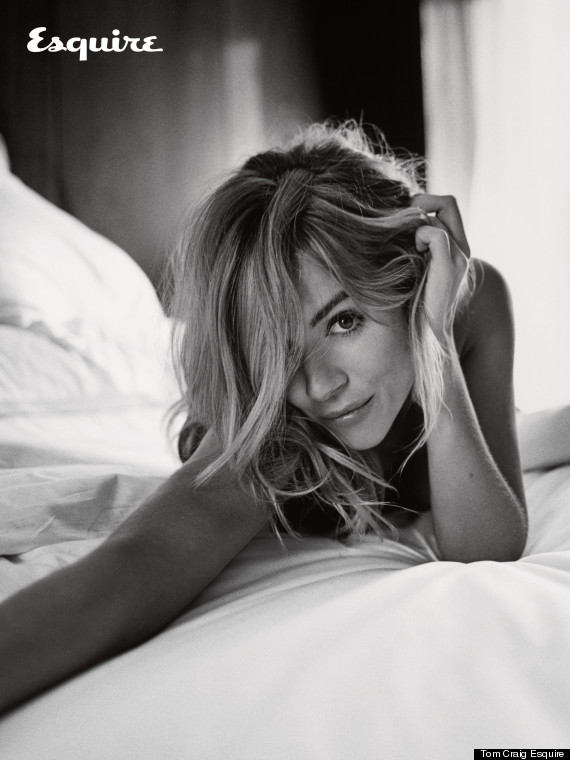 Sienna Miller is having another crack at the Hollywood she left behind
Now a little older, wiser, more pertinently a new mum, and looking better than ever on the cover of Esquire's March issue she shows she's back to reclaim her place at Hollywood's top table.
In her first extensive interview since becoming a mother to baby Marlowe, she talks openly to Esquire editor Alex Bilmes about being unprepared for fame, sabotaging her chances in Hollywood, the reasons behind taking a break and how having a baby and a fiancée has given her the grounding to crack Tinseltown for a second time.
Here are some titbits...
On being unprepared for her overnight fame:
"I was really naive, I think. I was a young 21. Not green as grass – I was by no means an innocent – but I had faith in the goodness of everyone. I was very open. And that led me into all sorts of situations that backfired."
On her tabloid image having a negative impact on her career:
"It had become difficult for me to get the work I wanted, if I'm really honest. It was a weird situation to be in because there was a lot of goodwill for me in Hollywood. I think I'd been lucky in that I'd always been naughty in that town and people had always liked me for it. [But] I sabotaged things. I burnt a lot of bridges. I never read a review or paid any mind to what anyone said. And that translated to how I behaved outside work. Onset, I was first to arrive, last to leave, best friends with the crew, totally professional, no dicking around. But when I wasn't at work, I wasn't behaving the way you should. I'm very lucky to have a second chance in that town."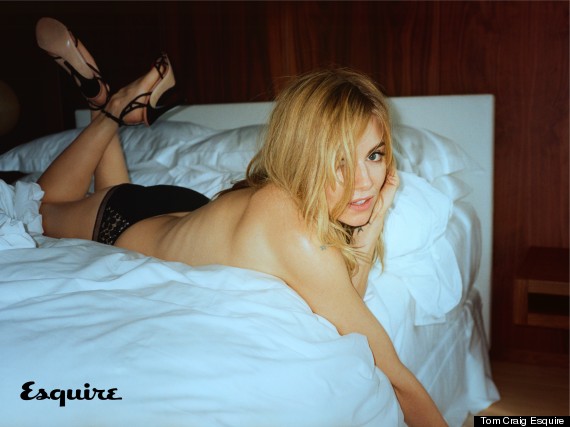 Sienna Miller blames herself for her lack of success in Tinseltown
On the reason for her self-imposed hiatus:
"I felt like I had no control over any aspect of my life, professionally or personally. So I deliberately disappeared. I was sick of myself, to be honest, or sick of that perception of me. It all felt so f**king dirty."
On the Leveson Inquiry:
"It's so personal, it's such a raw nerve, it had such a massive effect on me, on my life and career, that I don't know what would come out of it except I will kind of vent, in a fury. Believe me, there is a torrent of abuse I would love to hurl at half of their faces. But there are more eloquent people. I don't trust myself. I'm too volatile."
On her desire to act:
"I do think that ultimately you have to be chronically insecure to enter my profession. I think it comes from a need for approval. The applause feels good, I don't care who says it doesn't."
On now having the grounding to continue acting:
"I feel really settled. I have a wonderful life. I'm up every morning with a little baby. That gives you incredible perspective. It's such a gift. And it's grounding in a way you can't describe. And going back to work is really exciting and fun."
On finding her soulmate in fiancé Tom Sturridge:
"He's the antithesis of me, really. And that's a first for me, to be in a relationship with someone who's in a lot of respects very different. He's the perfect balance to my lunacy, which makes him sound really boring but he's not, at all. It's good, it works."
Check out the full Sienna Miller interview in the Esquire March issue - on sale Thursday 30 January