UPDATE: The Ukrainian Prime Minister, Mykola Azarov, has offered his resignation in an attempt to ease the current crisis
The 55-year-old man was found on the framework of a huge artificial "New Year tree" in central Kiev, which has become synonymous with the anti-government resistance, Ukrainian police said.
Police said they removed the body, which was hanging inside the cone-shaped tubular steel construction on Kiev's Independence Square.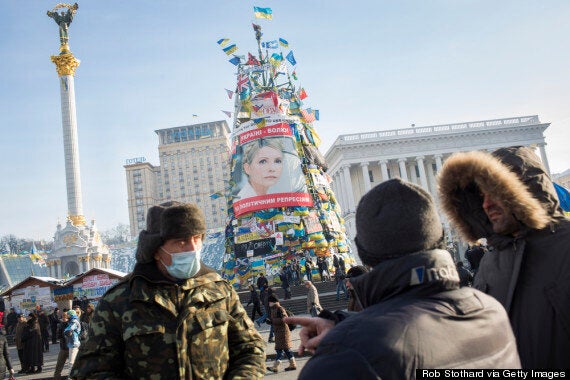 The "tree" is decorated with a poster of the jailed opposition leader Yulia Tymoshenko and scrawled with graffiti attacking President Viktor Yanukovich.
The incident is surrounded by mystery as the square has been swarming with protesters day and night since the onset of mass protests against Yanukovich in early December.
Ukraine's parliament is expected to vote on plans to scrap a new anti-protest law Tuesday, in a special session called over the ongoing unrest in the country.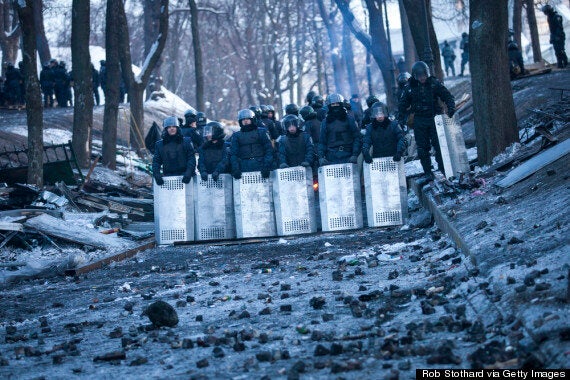 President Viktor Yanukovych has agreed to repeal the legislation, but it is unclear whether MPs will back him.
Activists continue to occupy Kiev's central square and government buildings in a number of Ukrainian cities, saying they will not leave until Mr Yanukovych resigns.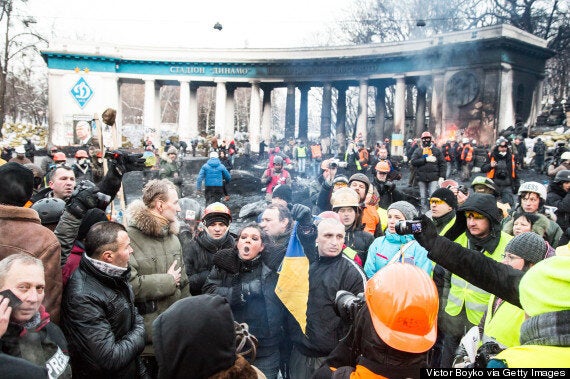 Unrest has spread across Ukraine, even to Mr Yanukovych's Russian-speaking strongholds in the east.
Four activists have died in incidents connected with the protests in recent days.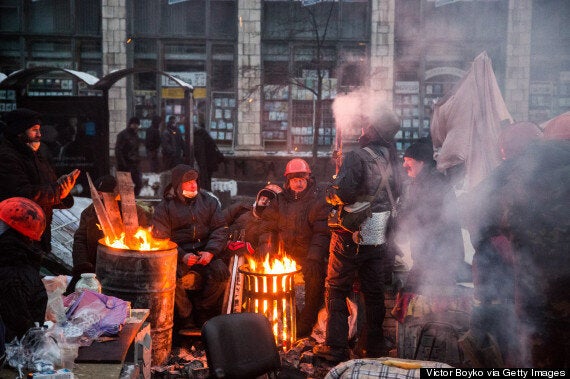 The crisis was sparked when Mr Yanukovych pulled out of a planned trade deal with the EU last November in favour of a $15bn (£9bn) bailout from Russia.
Ukraine is expected to feature at talks in Brussels on Tuesday between Russian President Vladimir Putin and the European Union.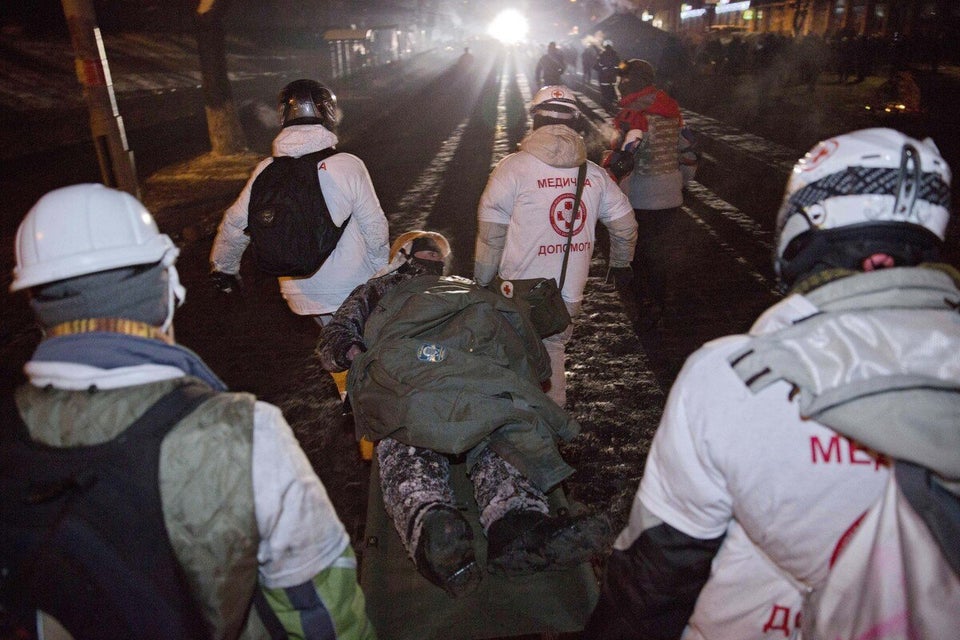 Ukraine Unrest
Popular in the Community