Tottenham defender Vlad Chiricheș has only been in England six months but has already embraced the country's drinking culture.
The Romanian defender was filmed drunk in Bucharest on a return to his homeland, where he took a tumble after an apparently heavy night.
"Chiriches plays a like a Romanian but drinks like an Englishman!" read Cancan's headline when they posted the video.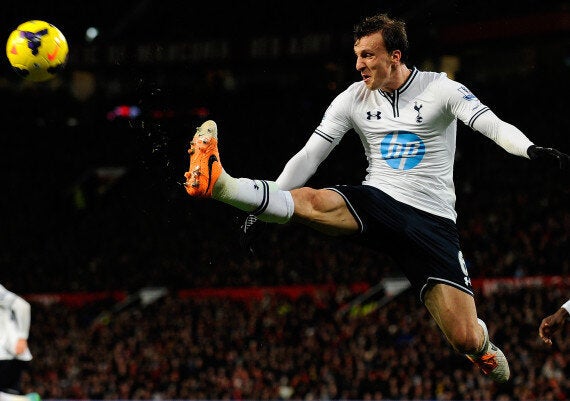 Chiriches was named man of the match for his display at Old Trafford earlier this month
The 24-year-old joined Spurs for £8 million from Steaua Bucharest in the summer and has scored one goal in 19 games for the club.
Popular in the Community