A Norwegian kayaker has had a near miss after he collided with a humpback whale.
Berthold Hinrichs was kayaking in waters near Senja Island in northern Norway when he saw a pod of humpback whales breaching in the water nearby.
Hi nerve-wracking helmet-cam clip shows the terrifying moment the massive whales swim closer and closer to his tiny, and very flimsy-looking, kayak.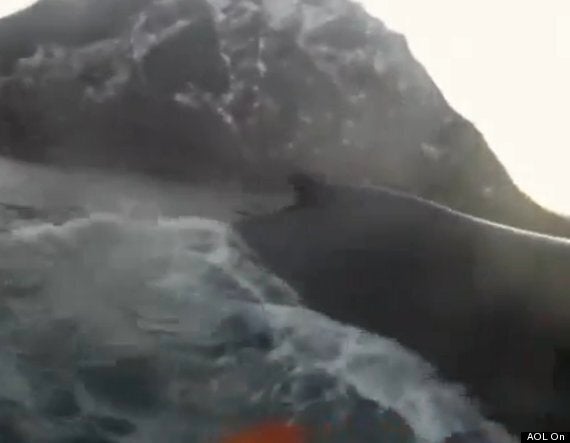 "I did not paddle onto the whale," Hinrichs explains on his YouTube channel. It surfaced right on my side."
However, another whale surfaced directly beneath his boat. "I was on the back of it," he says.
Hinrichs can then be seen paddling away from the whale very, very quickly.