The down-to-earth Hollywood star wasn't ashamed to admit she likes to indulge in some trash TV while in the UK with her English boyfriend, 'Skins' actor Nicholas Hoult.
She told The Sun: "You guys have your own version of Jersey Shore which is so ridiculously amazing I can't even begin.
"It's like another world in Essex." Can someone organise a cameo please?
J-Law is also a big fan of Damian Lewis' terrorist drama 'Homeland' but recently had the show spoiled for her.
After having a huge fan girl moment when meeting Damian on the SAG Awards red carpet, an Access Hollywood reporter burst her bubble by informing her of Brody's fate at the end of the show's third season.
"I can't believe you did that!" she said.
"I'm past mad. It's this weird other emotion. Mad isn't it. I feel like my heart just fell out."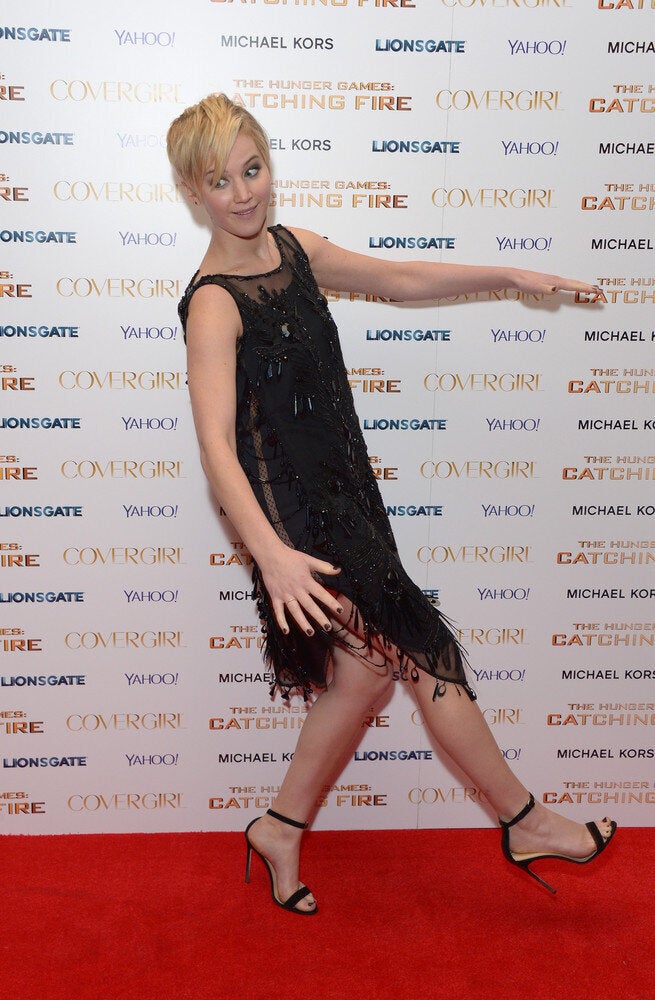 Jennifer Lawrence's Goofiest Red Carpet Moments