Jenson Button finally got to drive the new McLaren MP4-29 for the first time on Wednesday when he took to the Jerez circuit on the second day of F1 testing.
The 2009 world champion was left twiddling his thumbs all of Tuesday as his team struggled to solve "electrical issues".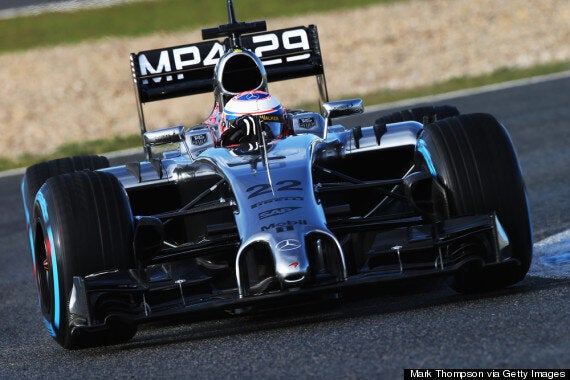 McLaren was the only one of the nine teams at Jerez not to run on Tuesday
McLaren described the situation as "a challenging start", and that like other teams they had "faced difficulties" readying the MP4-29 for the first of the three winter tests.
Given the complexities of the new powertrain units (turbocharged 1.6-litre V6s have replaced the 2.4-litre V8s) and the new-for-2014 ERS (energy recovery system), all the teams have faced headaches in the build process, hampered by the lack of time.
But on a chilly, damp second day on Wednesday, the McLaren completed an installation lap early on, followed by a further two tours of the southern Spanish track just under 90 minutes into the session.
The team's twitter account offered a cautious welcome:
And it will undoubtedly have come as some relief to all within McLaren, who appear to be operating without a team principal following the unconfirmed exit of Martin Whitmarsh recently.
On track, after two hours, Button was one of six drivers to have taken to the circuit.
The Briton was joined by Williams' Valtteri Bottas, the Ferrari of Kimi Raikkonen, Force India's Sergio Perez, the Sauber of Esteban Gutierrez and Red Bull's reigning champion Sebastian Vettel.
Vettel, who only completed three laps on Tuesday due to technical issues with the RB10 and with the first of those not until 15 minutes from the end of play, had at least matched that figure by 11am local time.
Mercedes, meanwhile, were hoping to return to the track later in the day, with Nico Rosberg at the wheel, after making repairs to the W05 that Lewis Hamiton crashed on Tuesday due to the failure of the front wing.
As for Marussia, with their car due to arrive on Wednesday afternoon after its own technical issues at their factory in Banbury, they were appearing more likely to make their season debut on Thursday.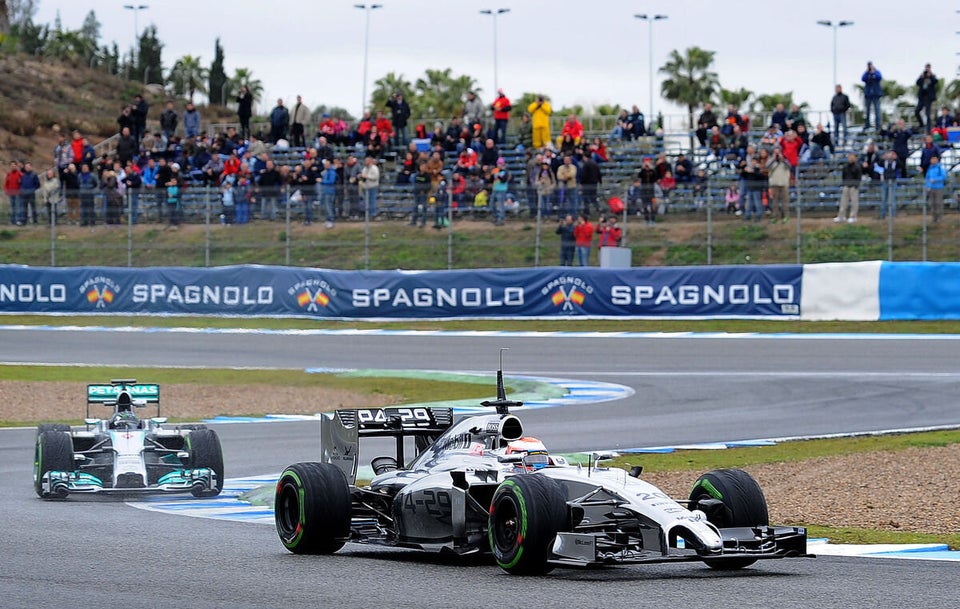 F1 testing at Jerez
Related