Although David Moyes never won at Anfield, his Everton side were never trounced so resoundingly. Liverpool eviscerated their neighbours 4-0 on a night that served as a harsh reminder to Roberto Martínez of the challenge he faces if his side are to qualify for the Champions League.
Captain Steven Gerrard opened the scoring with a 21st-minute header before Daniel Sturridge scored twice in quick succession - also missing a penalty in the second half - and Luis Suárez added the fourth five minutes after the interval.
Anfield's biggest derby win since 1972 opened up a four-point gap between the fourth-placed Reds and their near neighbours in sixth.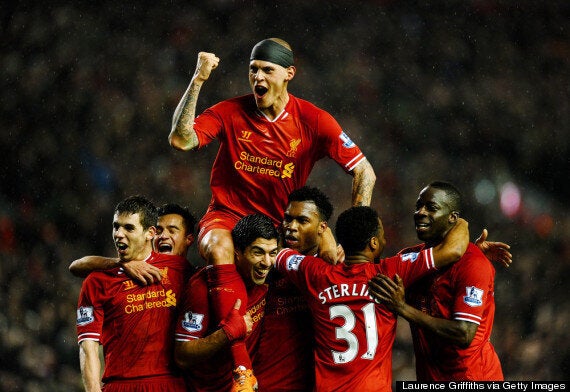 Daniel Sturridge is congratulated after scoring his second goal of the night
"I think all wins are important but especially against your rivals and psychologically it was a big win and can re-iterate the confidence and belief in the squad," said Reds manager Brendan Rodgers. "We have to keep our foot to the floor and keep these performances and keep scoring goals.
"We have a real focus and concentration going into every game and this was a massive game so for us to score four goals and defend like we did and attack with that efficiency was very pleasing.
"I think we have shown all season we are going to be in contention for fourth place."
Aside from missing the penalty Sturridge also incurred the anger of Suarez after opting to shoot instead of failing to pass to his better-placed strike partner and soon after was substituted.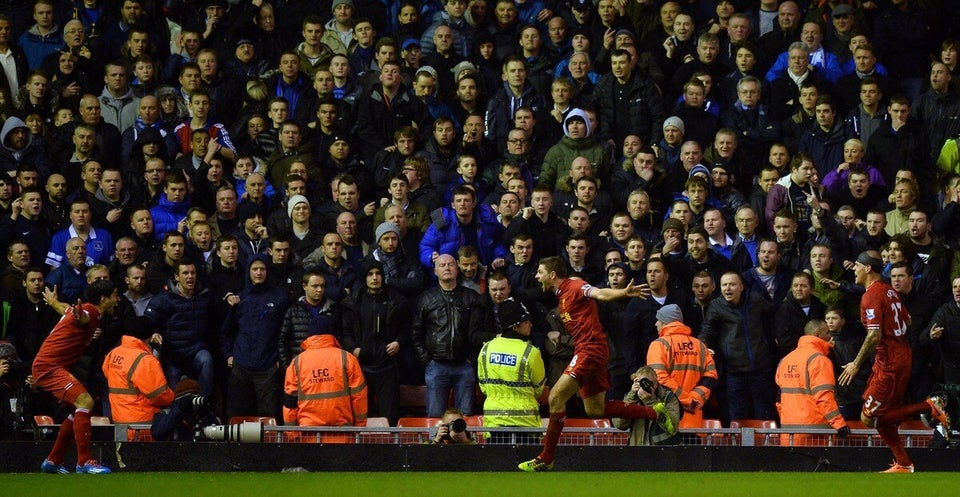 Liverpool 4-0 Everton
The England international appeared to show a degree of petulance with his manager but Rodgers played that down.
"I've told the players we have to show respect for the club and if a manager decides to take you off it is not always because you are playing poorly," he said.
"When you come off the field you sit down and if you have a problem and want an honest answer come and knock on my door the next day and I'll tell you.
"He was frustrated he missed a penalty and was desperate to get on the scoresheet again but for me it was a brilliant individual performance."
Related