Elton John has announced the reissue of his iconic album 'Goodbye Yellow Brick Road' on 24 March.
The record will also include guest covers by his pals Ed Sheeran, Emeli Sandé, Fall Out Boy, Hunter Hayes, Imelda May, John Grant, Miguel feat. Wale, The Band Perry and Zac Brown Band.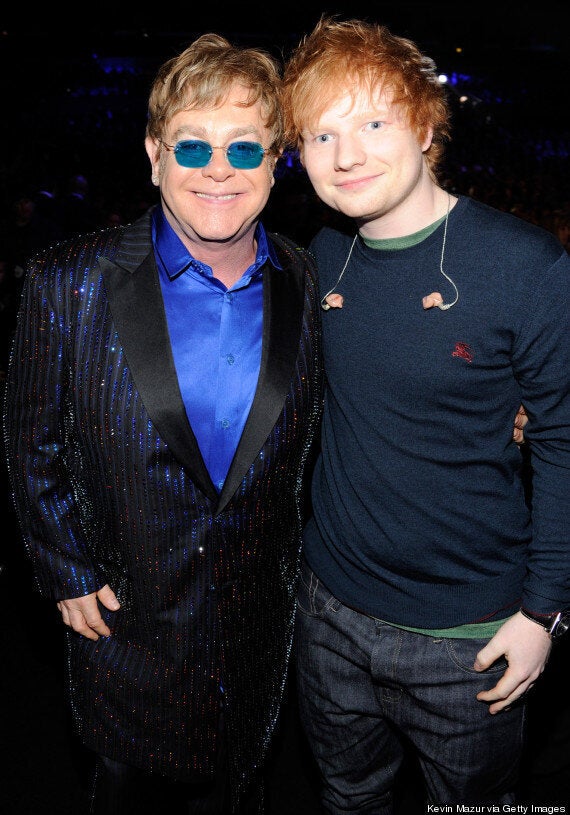 Elton John and Ed Sheeran
'Goodbye Yellow Brick Road', which was first released in 1973 and made Elton a household name, went on to sell 31 million copies and spent eight weeks at number one.
Alongside the remastered album and the guest tracks, the deluxe edition also includes a 100 page illustrated hardback book, the 1973 Bryan Forbes documentary film 'Elton John And Bernie Taupin Say Goodbye To Norma Jean and Other Things' and Elton live At Hammersmith Odeon on 22 December 1973.
See the complete list of the cover versions below:
1. Ed Sheeran - Candle In The Wind
2. Miguel featuring Wale - Bennie And The Jets
3. Hunter Hayes - Goodbye Yellow Brick Road
4. The Band Perry - Grey Seal
5. John Grant - Sweet Painted Lady
6. Emeli Sandé - All The Girls Love Alice
7. Imelda May - Your Sister Can't Twist (But She Can Rock And Roll)
8. Fall Out Boy - Saturday Night's Alright For Fighting
9. Zac Brown Band - Harmony