Sony has announced that its slimmer, lighter new PS Vita will be released in the UK on February 7.
The new model is 20% thinner and 15% lighter than the old PS Vita.
The slimmer Vita, released as the PS Vita 2000 in Japan last year, swaps out the old (and excellent) five-inch OLED screen with a slightly cheaper, though still high quality LCD panel.
But it includes a built-in 1GB of storage, a refined rear touch panel and a sleek new look - currently only in black in the UK, it appears.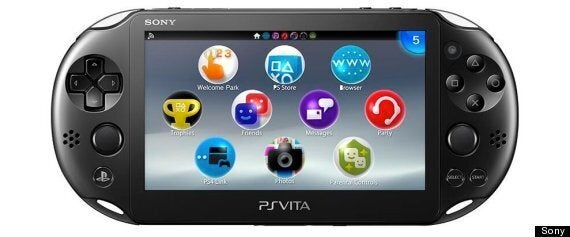 It also has a 6-hour battery, and switches the old proprietary charging cable for a standard micro USB port.
It will cost about £180 when it is released next week, with pre-orders starting immediately. That price is about £50 lower than the original PS Vita cost at launch, but more than current Vitas can be found for online.
Sony's UK product manager Ben Law said that the older Vita will be replaced as stock runs dry.
He added that Sony had seen a boost in demand for the Vita handheld since the release of the PS4 - partially because the Vita can play PS4 games vita 'Remote Play' when connected to the same WiFi network.
Related