Brand new footage of erstwhile Sky Sports duo Richard Keys and Andy Gray has emerged of them urging touchline reporter Clare Tomlinson to "get her t**s out for the lads".
The video, exclusively posted by the Football Ramble website, is the latest reel to be leaked showing the pair in a misogynistic light, and comes less than a week since Gray made his commentary comeback on British television with BT Sport.
Although it is not stated when the incident occurred, it will likely have been between 2001 and 2006, when Cardiff's Millennium Stadium - where the exchange took place - hosted English football's domestic finals and the Community Shields.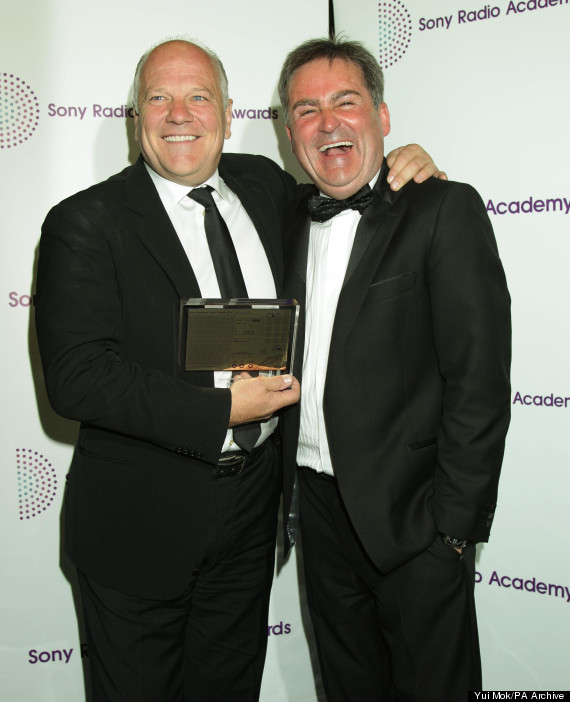 Keys and Gray left Sky Sports in 2011 over sexist comments made off-air
Keys and Gray, both sat in a higher tier, firstly start wolf whistling when they catch a glimpse of Tomlinson on a nearby monitor, before the former asks "Where is she?" The cameraman then zooms in on Tomlinson, who replies: "Good morning boys."
"Get off the pitch!" cries Gray. "I'm not on the pitch," Tomlinson clarifies, as the cameraman reveals she is on the touchline. Keys then begins a rendition of "Get your t**s out for the lads" and Gray joins in, while Tomlinson awkwardly ignores the pair and consults the cameraman.
Co-commentator Gray makes one final unintelligible but unflattering comment.
The banter buddies' latest indiscretion follows their infamously sexist comments about referee's assistant Sian Massey three years ago. The incident led to the leaking of two more videos of Keys enquiring as to whether Sky Sports pundit Jamie Redknapp, reminiscing about a former girlfriend, had "smashed it".
Another showed Gray laughing after he had asked Sky Sports presenter Charlotte Jackson to "tuck me in love", referring to a microphone lead inside his trousers. More frivolously, Keys and Gray experienced a giggling fit when watching highlights of the women's FA Cup final in 1998.
Gray was sacked over the Massey row and Keys resigned. The pair now live in Qatar but Gray's attempted return to the British broadcasting circuit could be thwarted thanks to his coarse behaviour towards Tomlinson.
@FootballRamble it's like Chris Finch and David Brent

— Cal Mon (@calmonaghan) January 30, 2014