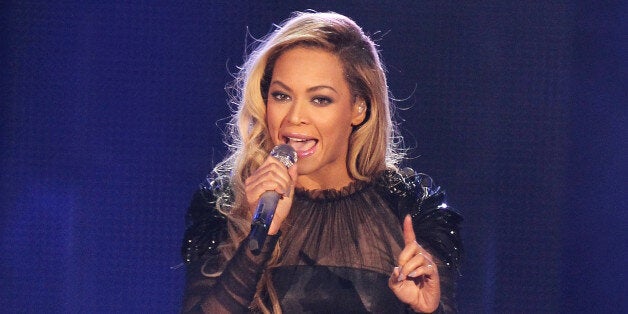 American university students can take a new course centred around Beyoncé, which will aim to "explore American race, gender and sexual politics."
The course, called "Feminist Perspectives: Politicising Beyoncé," is being offered at Rutgers University in New Jersey and is being taught by PhD student Kevin Allred.
Allred told Rutgers Today: "This isn't a course about Beyoncé's political engagement or how many times she performed during President Obama's inauguration weekend.
"Rather, the performer's music and career are used as lenses to explore American race, gender, and sexual politics."
Allred also said Miss Sasha Fierce was the perfect icon to focus study on as "she certainly pushes boundaries".
"While other artists are simply releasing music, she's creating a grand narrative around her life, her career, and her persona," he added.
"It's important to shift students away from simply being consumers of media toward thinking more critically about what they're engaging on a regular basis."
When Beyoncé isn't riding a "surfboard" with husband Jay-Z at the Grammys, her personal political endeavours are rather extensive. First the signer wrote an essay on gender for the Shriver Report stating gender equality "is a myth", and then included a speech by Nigerian author and feminist Chimamanda Ngozi's in her song "Flawless".
It seems students will have plenty to talk about. They may even like to exchange notes with students at Georgetown University, where a course focusing on Queen B's superstar husband named "The Sociology of Hip-Hop: The Theodicy of Jay-Z," is being taught.
Popular in the Community