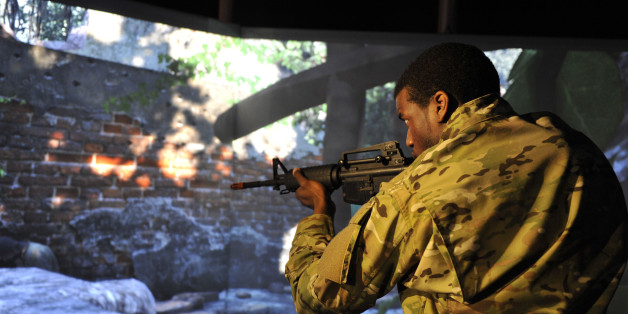 Northrop Grumman
An American company has built what is essentially the best video game system you've ever seen - but the US Army have nabbed it first.
The 'Virtual Immersive Portable Environment' (VIPE) is a series of screens arranged in a 'Star Trek' holodeck arrangement.
The system will initially be used to train soldiers, police, firefighters and medics so that virtual environments can be recreated anywhere in the world.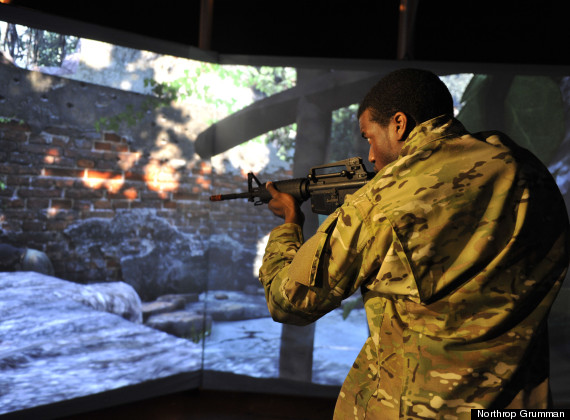 Call of Duty but loads better
A ViPE can also be linked to other VIPES meaning people can train together without even being in the same country.
The system, built by Northrop Grumman, will also be incredibly useful for special forces training for assaults on specific real-life buildings which can all be recreated virtually.
Participants can even wear 3D glasses to make the experience even more realistic.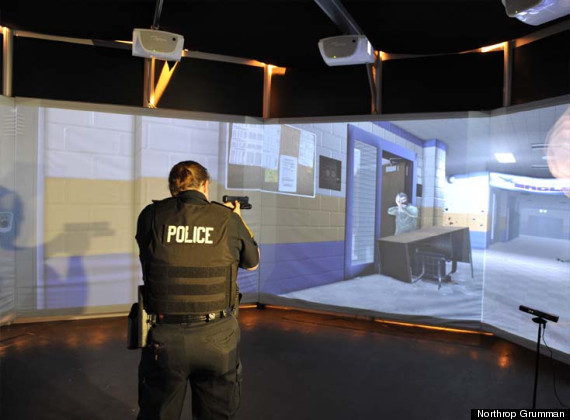 Admittedly it would dominate your living room
Brig. Gen. Michael Lundy, deputy commanding general at the Army Combined Arms Centre, said: "For us to be able to execute realistic training — good training — we have to be able to bring that operational environment into the virtual world.
"We want to get away from having multiple environments, virtual gaming and instruction, and go to one synthetic environment, get to a lower overhead and integrate the full operations process … according to the common operating picture."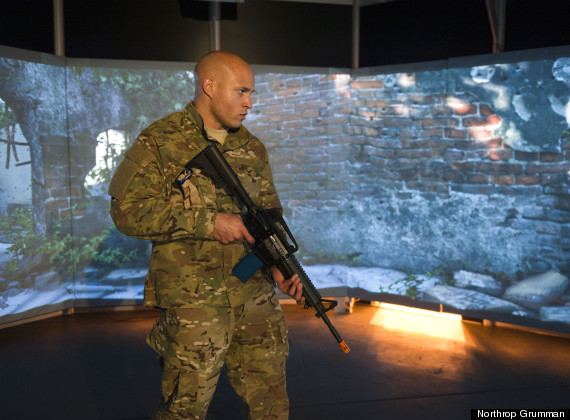 A commercial version probably wouldn't come with automatic weapons. Except maybe in the US.
That's all well and good but the really exciting news for the rest of us is that it offers a glimpse into what the game consoles of the future could look like.