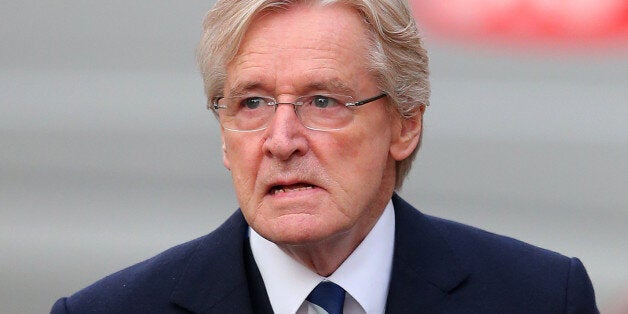 The case against Coronation Street's William Roache is "nonsense" with the trial haunted by the "spectre" of Jimmy Savile, a court heard today.
Louise Blackwell QC, defending Roache, poured scorn on the idea that the actor turned from "perfect gentleman" to a sexual predator and back again, she told the jury.
Roache, 81, who plays Ken Barlow in the ITV soap, is accused of using his fame and popularity to exploit "starstruck" youngsters in the late 60s and early 70s.
His trial, now in its third week, has heard from five women who claim he sexually assaulted them when they were 16 or under, either at Granada Studios in Manchester, in his car or at properties he owned between 1967 and 1972.
He denies all the charges and has told the jury at Preston Crown Court he has no knowledge of any of the women he is supposed to have assaulted.
In the defence case's final submissions to the jury, Miss Blackwell said: "Jimmy Savile is like an elephant in the room. You can't ignore it.
"Jimmy Savile has affected, in fact, infected this trial and investigation of these offences.
"The Jimmy Savile allegations, for example, related to when he went around hospitals or vulnerable children's homes. They will know whether he was there, there will be records.
"One of the things in this case is there is no records.
"Mr Roache cannot point to a document and say 'There you are, I was not in Granada Studios on that day or in a car or in a house'."
"We would invite you to consider a literary quote and see if it helps you: 'Oh what a tangled web we weave when at first we practise to deceive'.
"Or, to put it another way, if you are going to lie, you need to have a clear head and a good memory."
Roache, from Wilmslow, Cheshire, denies two counts of rape and four counts of indecent assault involving the complainants between the mid-1960s and early 1970s.
Ms Blackwell went through each of the accounts of the complainants to point out "contradictions and inconsistencies".
She said the first woman to come forward who claimed she was raped was unsure how old she was, 14 or 15 at the time.
Why, she asked the jury, had she not mentioned the alleged attack in 1967 to anyone until 2013?
"You never breathed a word, even to your best friend at school?" Miss Blackwell said to the jury.
She said the complainant was a virgin at the time and the defendant a famous actor.
Addressing the eight women and four men on the jury, Miss Blackwell continued: "How many women would not remember exactly how old they were when they lost their virginity?
"We submit to you that's the sort of thing that happens in a young woman's life that she has real clarity about. It's not just the first experience of sex, but it was horrid and you were raped.
"We say, it's just not possible you don't know how old you were.
"It totally lacks sense and credibility."
Miss Blackwell reminded the jury that the same woman said she was raped a second time by the defendant in the following months - instead of staying away from him from "hate" or "fear".
"Does this all have the ring of truth to you?" Miss Blackwell asked.
"You would not put yourself in that situation. It is, we submit, absolutely unbelievable."
Miss Blackwell reminded the jury of the glowing testimonies given about the defendant by his co-stars, Ann Kirkbride, who plays his on-screen wife Deirdre Barlow, and Helen Worth, also known as Gail Platt.
"You may well have had preconceptions about Mr Roache when you saw him give evidence," Miss Blackwell said.
"Did he appear to you as a gentle, nice, lovely man?
"What the prosecution say is that for some weird reason between 1965 and 1972, for no discernible reason, Mr Roache departed from his usual character and behaviour and became a young woman-snatcher, a risk-taker, taking people into toilets.
"Then as soon as this madness is visited upon him, it passes.
"It's nonsense, it just doesn't happen in the real world.
"An expression, ladies and gentlemen: a leopard doesn't change its spots.
"How do you hide that and completely stop it for the next 42 years from 1972? Well, you don't."
Miss Blackwell asked the jury not to "fall into the trap" of thinking there may be other women out there, in the "post-Jimmy Savile, post-Cyril Smith era".
"There are five women," she said. "Not 25 or 500 and none of them, nobody suggests, after 1972.
"Where has this risk-taking libido gone to?
"Well, it's never been there.
"There's not a shred of evidence anywhere else in Mr Roache's life that he was this risk-taking predator."