Lewis Hamilton believes caution is still required despite Mercedes' impressive start to the first pre-season Formula One test.
The Brackley-based team have clocked up the miles at Jerez this week while many of their rivals have struggled to get the highly-complex cars for 2014 on the track.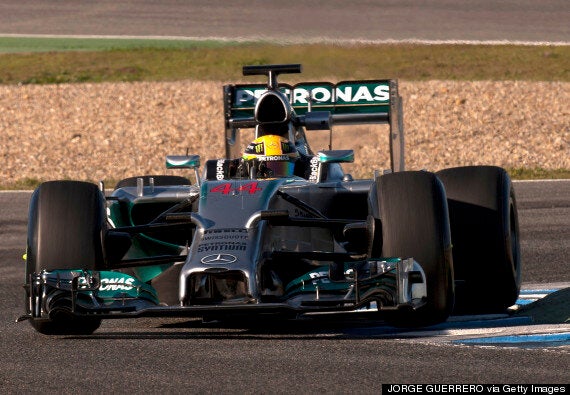 Lewis Hamilton was impressed with Mercedes' performance at Jerez
Towards the end of last season the suggestion then was that Mercedes were out in front with regard to the development of the new V6 turbo-powered engines and ERS (energy recovery system), and so far that has proven to be the case.
Team-mate Nico Rosberg completed 97 laps on Wednesday, with Hamilton following up with 62 on Thursday, while three hours into the final day on a wet Friday the former had rattled off another 78.
Hamilton said: "It's incredibly impressive what we have done so far, and then you see other teams who have hardly been out, like Red Bull.
"You'd imagine they would be doing easily as many laps as us given their track record, but they've had issues.
"It shows you how technically difficult and challenging it is for every team. It's the most demanding experience anyone has had for a long time.
"So for us to do so many laps, way above the rest, is a huge accomplishment from the team.
"We're happy, which shows the strength within our team, but then we have been working hard for quite some time to get the car ready for here."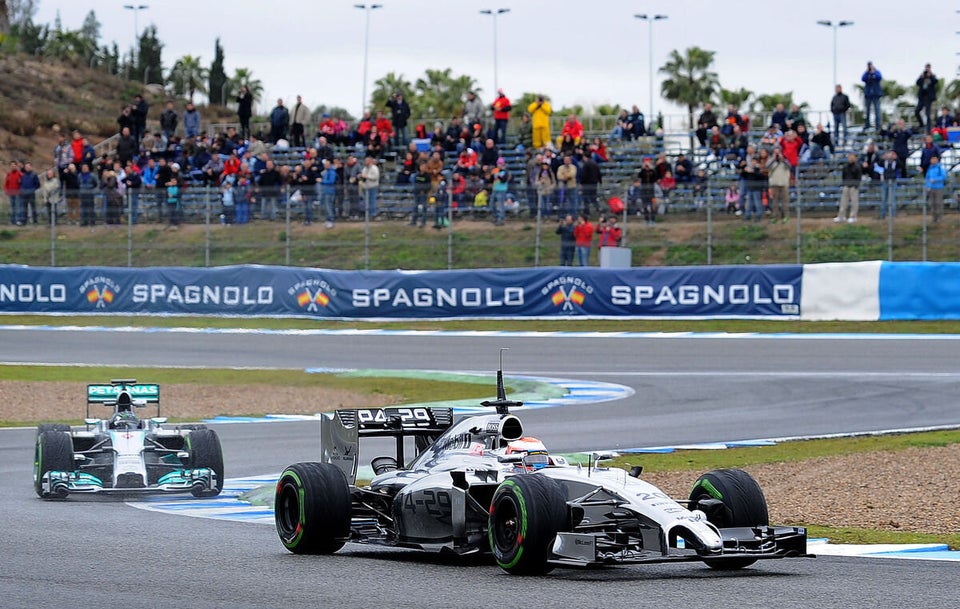 F1 testing at Jerez
Hamilton, however, warned: "There are so many challenges for us that anything could happen at the coming tests, so we just have to take it one day at a time."
Although Hamilton sustained a transmission issue late on Wednesday that prevented him adding to his lap tally, executive technical director Paddy Lowe was also delighted with the progress made.
"It was good to get Lewis in the car for his first real opportunity to drive some good laps and explore its performance," said Lowe.
"The transmission issue brought our day to an early close, but we achieved reasonable mileage overall and learned a great deal more about the car."
Related