Racing Santander coach Paco Fernandez has expressed his gratitude for the support shown to his players, who refused to play Thursday night's Copa del Rey clash with Real Sociedad in protest over unpaid wages.
Fernandez's players, who have not been paid for six months, turned up and completed their warm-up at El Sardinero but, when the first whistle blew, it soon became evident there would not be a contest.
"I want to say thank you for the show of support we've had," Fernandez said at his post-match press conference. "We feel touched. We regret having to make this decision but we have done it out of respect to football, the sport that we love, and to ourselves.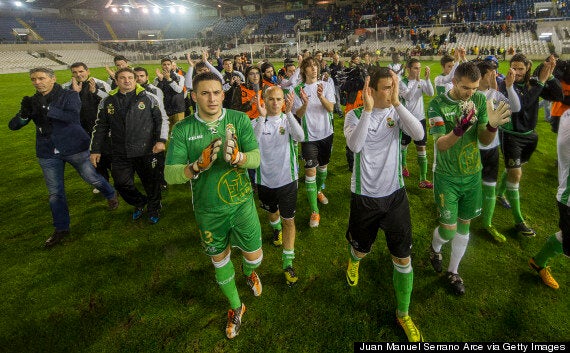 Racing players applaud their fans, who supported their refusal to play
"I want to thank my players for their bravery. Today was the biggest game of our lives and we have done it for our dignity. Without the fans' support, today's decision would have been very difficult to take."
The Racing players released a joint statement on Monday announcing they would boycott the quarter-final second leg unless president Angel Lavin and his board stepped down.
That did not happen, so, Once Sociedad kicked off, the Racing players moved in and stood arm in arm around the centre circle, with substitutes and coaching staff lining up in solidarity on the touchline.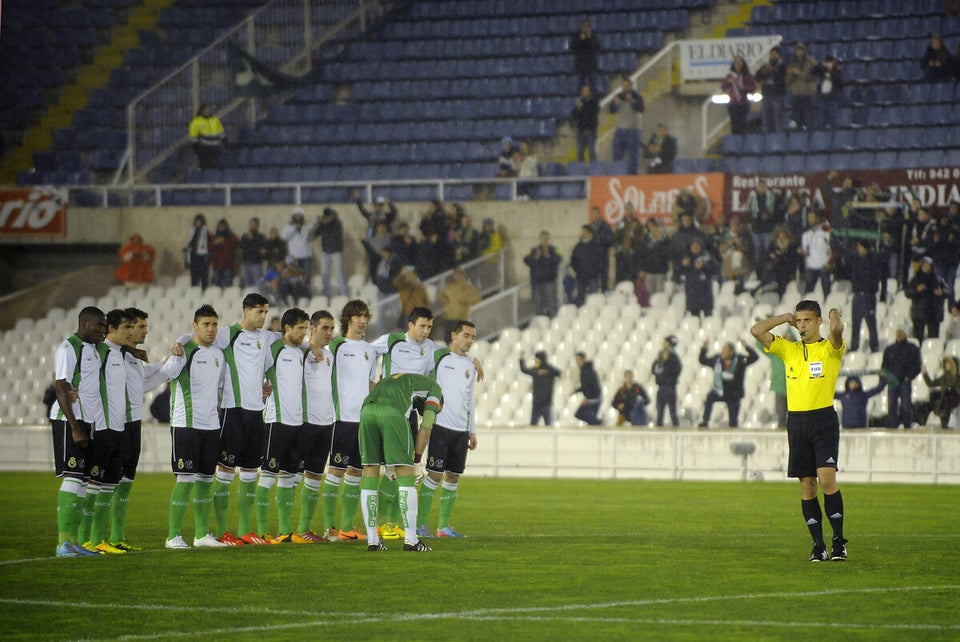 Racing Santander refuse to play