'The Big Reunion' first time around saw tears, tantrums, slow-boiling resentments come to the surface and another stab at the big time for bands from Blue to B*witched, Honeyz to 5ive, Atomic Kitten, 911 and Liberty X.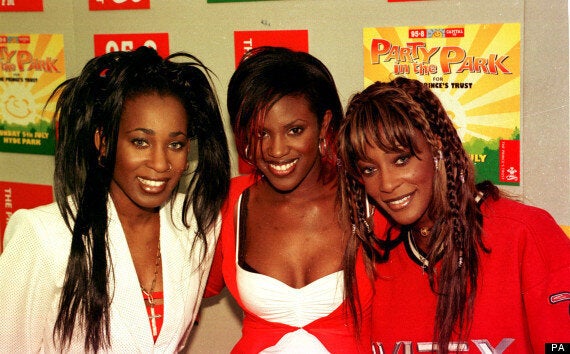 Eternal are one of the bands reuniting for Big Reuion 2014, but no sign of Louise
Now, it's back with another round-up of has-beens who want to be again, with more revelations of drugs, fisticuffs, rows, eating disorders, shattered dreams and how the music industry can leave even apparently successful stars penniless.
Each band - Damage, Eternal, Girl Thing, 3T, A1 and the brand new 5th Story - has just two weeks of intense rehearsals before they step back onto the stage to perform once again in front of thousands of fans.
The first episode features R&B pioneers Damage and Simon Cowell's answer to the Spice Girls, Girl Thing, as they reveal the intense highs and lows of life at the peak of the pop world.
Episode one also offers a taster from new band 5th Story. Gareth says: "My life changed overnight. Everything I seemed to release went to number one. I just enjoyed everything that was thrown at me." He continues: "The band all sound very interesting, I know a few of them. Myself and Dane share a mutual friend."
'The Big Reunion' starts on Thursday 6 February on ITV2 at 9pm. First look below...