Who knows how, but an armed robbery suspect has been found despite being the subject of what's been described as the "worst police sketch ever."
Incredibly, a patrolman from the local sheriff's department claimed he recognised the man from the utterly crap cartoon-like depiction.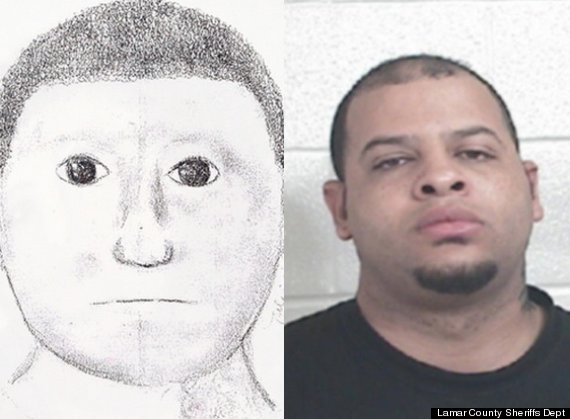 Glenn Rundles was tracked down and arrested with the use of this questionable police sketch
Glenn Edwin Rundles, 32, was arrested last week and has been charged with aggravated robbery, indecent exposure, and burglary, the eParis Extra reported.
Lamar County Sheriff's Department had released the picture last week in the hope of tracking down the mugging suspect and it received worldwide condemnation for being totally rubbish.
Police believe Rundles is the man who robbed two women at knifepoint in East Post Oak, Texas, on January 16.
When the Lamar County Sheriff's Department originally released the photo, they included the illuminating statement: "The sketch is not a true depiction of the suspect, only a likeness."