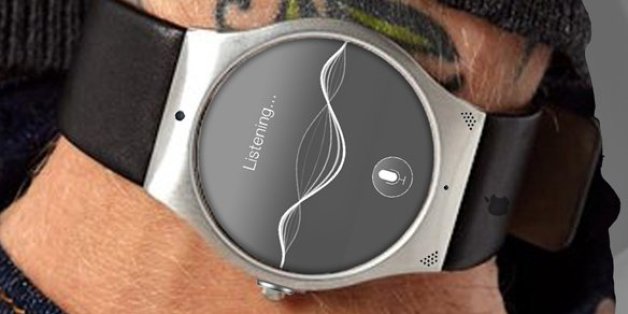 Stephen Olmstead
A few more details about Apple's still-at-this-point-theoretical iWatch wearable computer are starting to emerge - and they're all pretty intriguing.
Among the latest tidbits are that the iWatch might use a combination of solar power, movement and wireless induction charging to power up.
Here's a summary of the key 'developments' so far. Bear in mind that most of them are probably wrong, because rumours.
The iWatch (or whatever it is) will be focused on fitness as much as productivity. According to 9to5Mac, the wearable will work with an app called 'Healthbook', which uses metrics from Apple's existing M7 movement co-processor to track details about how far you move during the day, as well as other details like heart rate and even blood pressure.
It will arrive alongside iOS 8, but not before. According to the above report, Healthbook is a key part of the new iPhone OS, but that means we'll be looking at June at the earliest (when iOS is generally updated for the benefit of developers) before it arrives.
Apple has met with American regulators to prepare them for the new product.
The iWatch might power itself with a combination of solar power, movement charging and wireless 'induction' according to a report from the New York Times.
Those above solar panels might be underneath the iWatch's screen.
As it turns out, rumours suggest the iWatch probably will be called the iWatch.