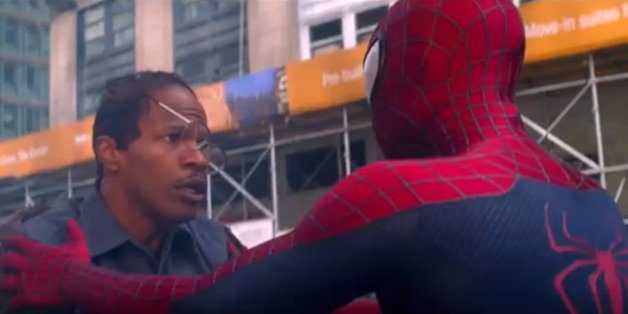 Arguably more exciting than the football on display during the Super Bowl are the number of commercials made and aired specifically to coincide with one of the most-viewed sporting events on the planet.
9/11 Truther Crashes MVP Malcolm Smith's Press Conference (VIDEO)
Seattle Seahawks 43-8 Denver Broncos: Super Bowl XLVIII In Pictures
These also include TV spots of upcoming films. Occasionally it is a 30-second clip from the feature but, more commonly, it is an impressively edited teaser which heightens anticipation ahead of its release date.
During Super Bowl XLVIII, The Amazing Spider-Man 2, Noah, Need for Speed, Captain America: The Winter Soldier and, last and very much least, Transformers 4 all featured.