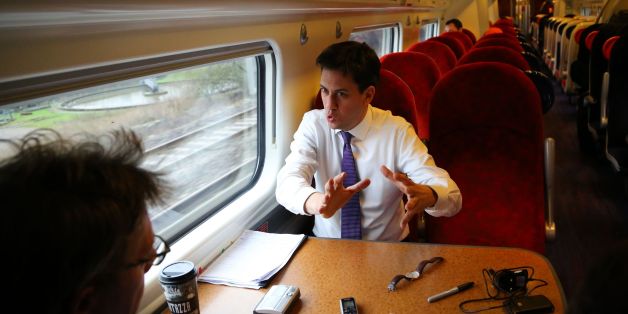 Gareth Fuller/PA Wire
Ed Miliband has welcomed the overwhelming support of Labour's ruling National Executive Committee for plans to reform the party's links with the trade unions and change the way future leaders are chosen.
There were only two votes against and one abstention at the NEC meeting in Westminster, which backed the proposals in a report drawn up by former Labour and union official Lord Collins.
Mr Miliband, who launched a drive for reform in the wake of last year's controversy over the selection of an election candidate in Falkirk, said he was "delighted" by the backing of the NEC, which brings together senior Labour MPs, officials, union leaders and representatives of the party membership. The package will now be voted on at a special conference on March 1.
If approved, these reforms will give union members a positive choice over whether they opt into paying affiliation fees to the Labour Party, together with an opportunity to become affiliated members of the party with the right to vote in leadership elections.
The "electoral college" for leadership votes would be scrapped in favour of a one-member one-vote system. And London members will be offered a primary election to choose the party's candidate for mayor.
Mr Miliband said: "I am delighted that these historic reforms have cleared the first hurdle to being agreed.
"For too long politics has been out of touch with working people and people from all walks of life. These changes will help bridge the gap between Westminster and the rest of Britain.
"They are about opening up the Labour Party so that more people from every walk of life can have more say on the issues which matter to them most like the cost-of-living crisis.
"But we are not taking anything for granted. Change is difficult and these are the biggest changes in the way politics is done for generations.
"Some people will find change difficult to accept. Others are worried about the consequences. But at the Parliamentary Labour Party last night, the Shadow Cabinet this morning, and the NEC this afternoon, there was a strong consensus that change must come.
"Because we must have the courage to change our party and change our politics if we are to change our country once again.
"Over the next four weeks, we will be taking these proposals out around the country to win the case for change. So that together we can build a genuinely One Nation Labour Party based on the principle of one member, one vote."