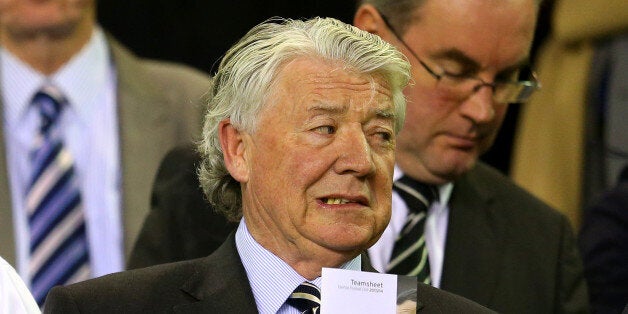 Joe Kinnear's second disastrous spell at Newcastle has lasted less than seven months after he resigned as the club's director of football.
The former Magpies manager has stepped down from the post just days after the club sold influential midfielder Yohan Cabaye and didn't replace him before Friday's transfer deadline.
Insomnia, Kebabs And C***s: Joe Kinnear's Best Quotes At Newcastle
A club statement said: "Newcastle United can confirm that Joe Kinnear has this evening resigned from his position as Director of Football with immediate effect.
"The club will be making no further comment."
Known as the man who put "dire" into director of football, Kinnear failed to sign a single player permanently in two transfer windows and, following Saturday's 3-0 home defeat to Sunderland, manager Alan Pardew refused to support him.
"If I was in charge, solely, of transfers things might be different but I'm not," said Pardew. "I think I've made my opinions very clear this week and all the rest of it is confidential."
Kinnear, 67, was appointed on a three-year contract in June last year but brought in only strikers Loïc Rémy and Luuk de Jong on loan.
His return, to general disbelief, sparked outrage amongst fans and his infamous interview with talkSPORT - in which he mispronounced a number of players' names incorrectly - embarrassed the club.
He said at the time: "I believe I'm a very good judge of players, a good tactician and I intend to make Newcastle far better than they are now.
"I can see a good player and know a good player and get the right players in for us to be successful. I have no other agenda.
"I know I've got more knowledge than most people at Newcastle as a football manager and I'll bend over backwards to make sure we are successful."
Reacting to the astonishment of fans at his appointment, he later added: "I heard a silly comment of what can I attract? I can open the door to any manager in the world, anyone, that's the difference.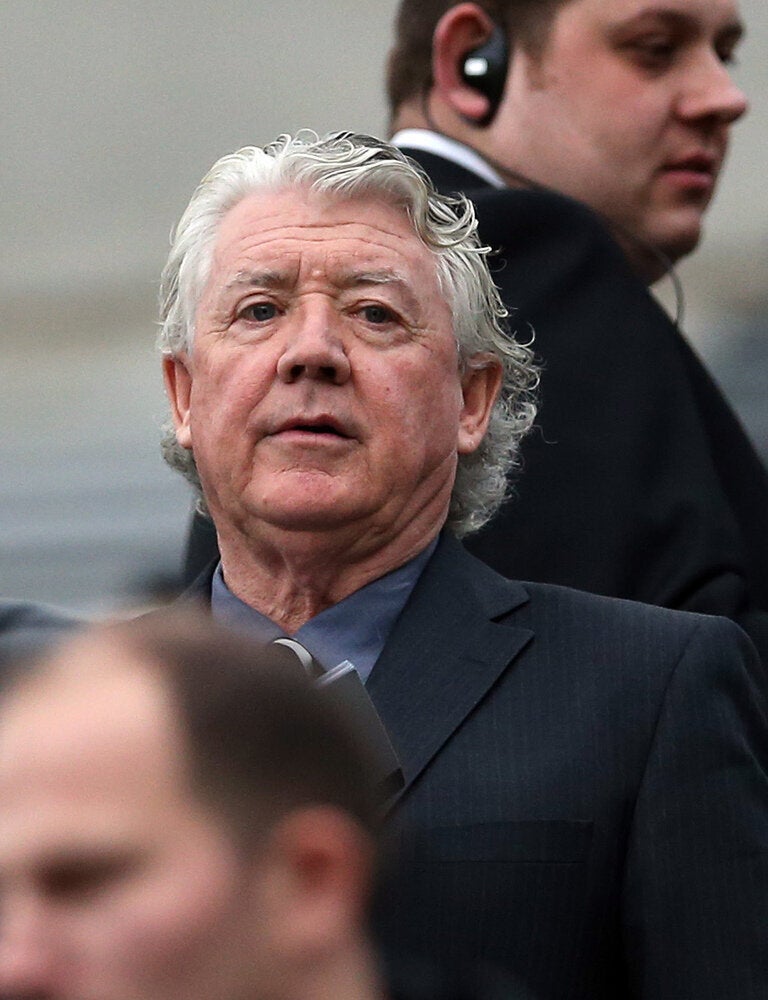 Joe Kinnear at Newcastle
"I've spent my whole life talking to Alex Ferguson, week in, week out. What would you do? I can pick the phone up at any time of the day and speak to Arsene Wenger, any manager in the league. In all the divisions.
"I don't know what angle they have got. If they want to sit down and argue with me... Some are talking out of their backsides, a load of tosh.
"I'm not accepting it, as simple as that. I have certainly got more intelligence than them, that's a fact."