The former 'Apprentice' star lashed out at the 'Hard Out Here' singer during an interview with Heat magazine, claiming becoming a mother for Lily "largely involved gaining two stone and looking pretty hideous".
Understandably, Lily was NOT happy after reading Katie's comments and took to Twitter to defend herself, explaining that she found comfort in food after miscarrying her first child.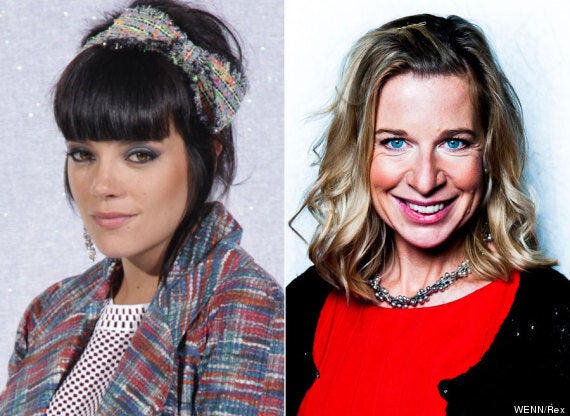 Lily Allen and Katie Hopkins
Lily raged: "KatieHopkins: I am not famous for having a famous dad, I doubt that most of my fan base have a clue who my father is
"Yes, after tragically losing a child so late in to my pregnancy I may have gained a few pounds,I am one of many that find comfort in food.
"The two pregnancies that followed were terrifying because of what had happened before and I was pretty much on bed rest for 20 months.
"I wasn't exercising because I didn't want to take any risks, and funnily enough, the survival of my children felt more important than being thin."
She added: "Can somebody tell me what Katie Hopkins does except go on telly slagging off girls half her age?"
Lily also called for the rent-a-gob to undergo plastic surgery, concluding: "Ps Katie looks are obviously so important to you. There's always plastic surgery ya know. Maybe they could sew your mouth up while they fix the rest of you."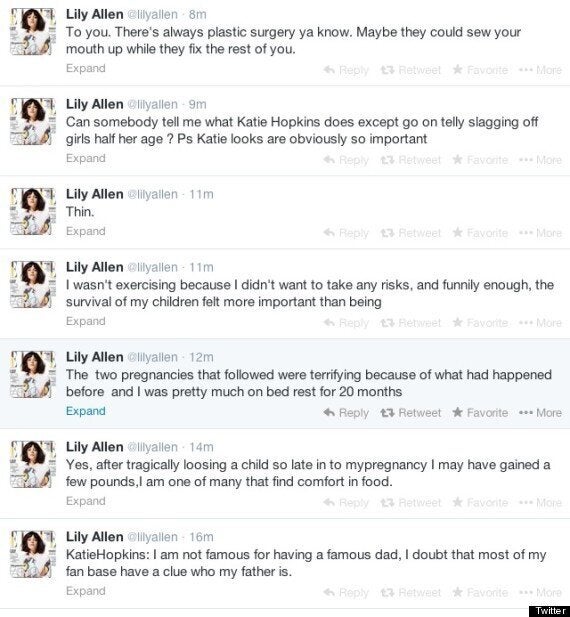 Watch what Katie said about Lily below...
On Monday, Lily claimed she came out of musical retirement because she was "bored" staying at home with her children - Ethel, three, and one-year-old Marine.
She told NRJ Radio: "Why did I choose to come back? I ran out of money! No, I'm joking! I thought I'd be a really happy mum just sitting at home, playing with my kids, that was my dream.
"I love my children, but I'm a very impatient, busy person naturally so two babies, neither of them can talk, it was quite boring! Staying at home all day talking to people that can't talk back."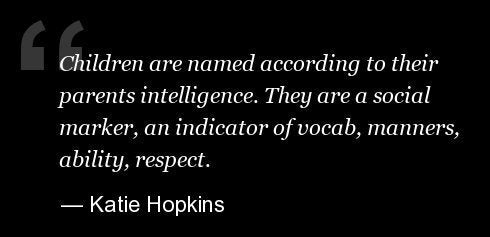 Katie Hopkins' Most Controversial Quotes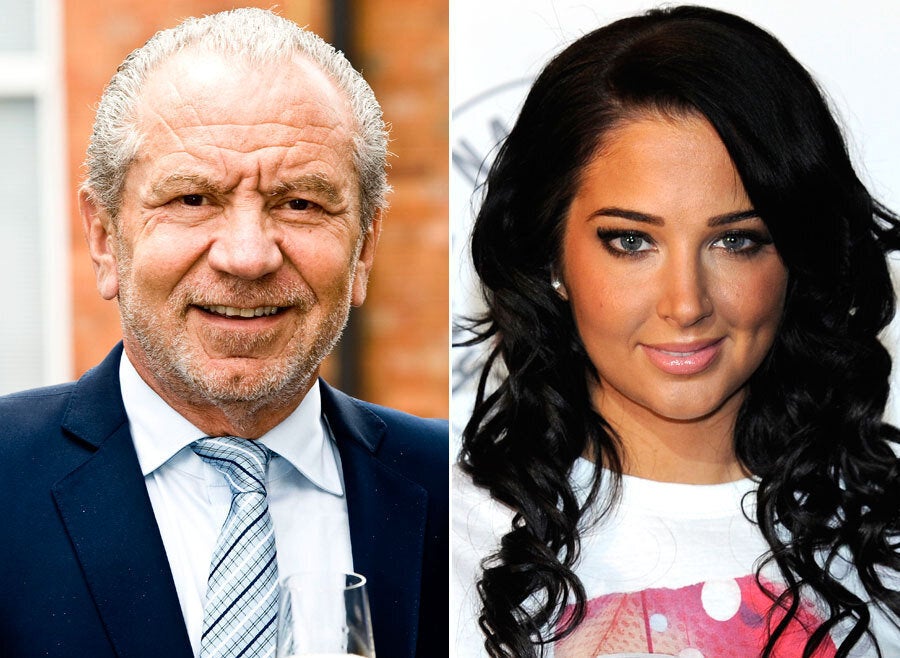 Celebrity Feuds