It's finally happened.
After decades of advances in gaming, processing power and sheer human imagination, some utter hero has developed a goat simulator.
You heard.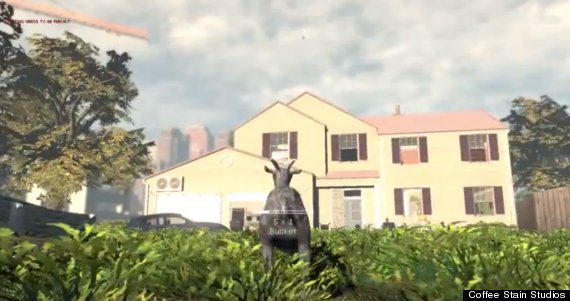 At last
And it turns out it's tougher than you think being a goat.
There's all the usual hazards like cars and unfortunately-placed tables but what about if you want to climb a crane?
Well, Goat Simulator lets you speedily climb ladders by adopting a weird Exorcist-esque twisty head manoeuvre.
Most disturbing.
You can also rather hilariously see what it's like to gatecrash a frat BBQ and completely destroy the place - who's never wondered what that feels like?
Anyway, it was developed by Coffee Stain Studios for the recent Global Game Jam and as yet plans to roll it out to the baying masses have yet to be announced.
Fingers crossed...