'Taranis' - an imposingly-named, British-made next generation military drone - has "surpassed all expectations" in its first test flight.
BAE Systems tested the craft - described as "the most advanced aircraft ever built by British engineers" - at "an undisclosed test range " in August 2013, but the footage has only just been made public.
Named after a Celtic god of thunder, Taranis was able to make a perfect take-off, rotation, climb and landing in its first 15 minute flight, under the remote command of BAE Systems' test pilot Bob Fraser.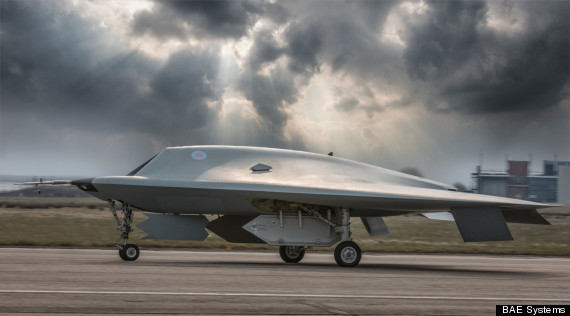 Costing £185 million and funded jointly by the UK MOD and UK industry, the craft was unveiled in July 2010 but has not been seen on film before.
The large aircraft is about the same size as a Hawk fighter jet.
Philip Dunne, Minister for Defence Equipment, Support and Technology said:
"Taranis is providing vital insights that will help shape future capabilities for our Armed Forces in coming decades. Its advanced technology is testament to the UKs world leading engineering skills that keep Britain at the cutting edge of defence."
The debate over the use of unmanned drones in military arenas continues to divide experts, with many commentators arguing it leads to greater risk of civilian deaths, but others saying they now have a vital role on the battlefield.