Jackie Stallone has never made any secret of her love of a little nip and tuck, but the 92-year-old mother of Sylvester Stallone looked barely recognisable as she went shopping on Wednesday.
Jackie looked as though she'd undergone even more surgery as she was spotted buying an electric heater in Santa Monica.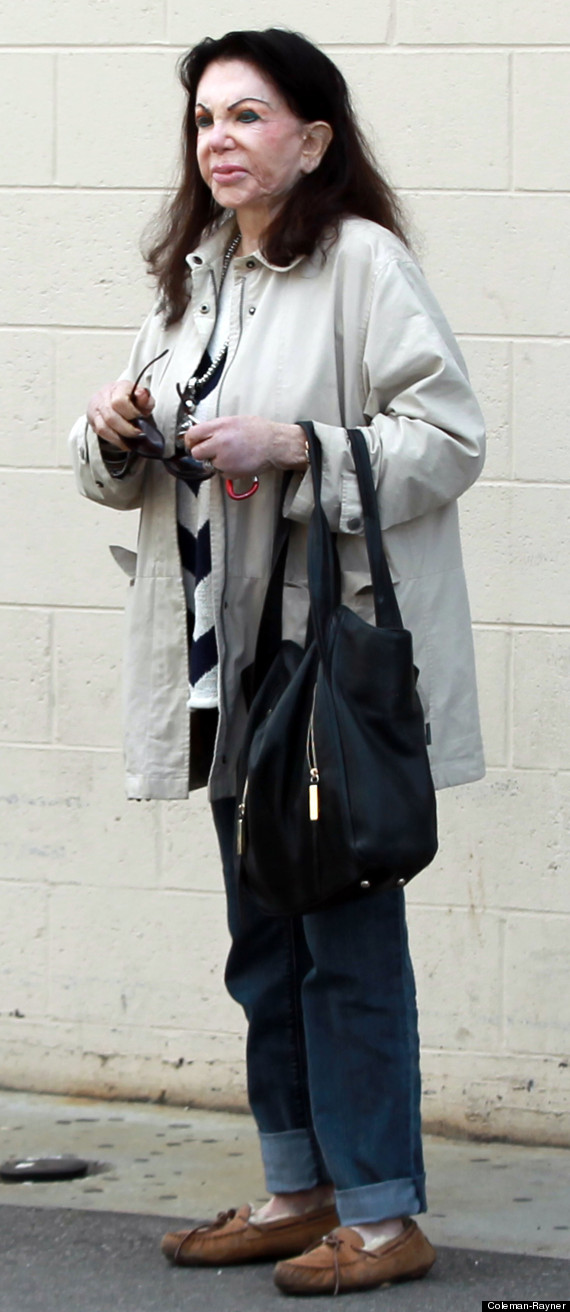 Jackie Stallone
Last year she revealed she still has cosmetic work done, but also admitted she's not happy with her appearance.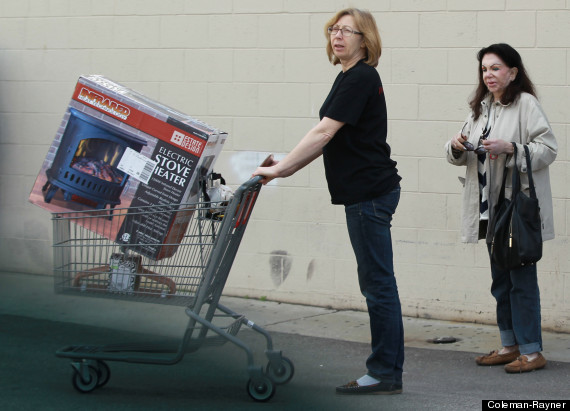 When asked if she still uses fillers and injections, she said: "I do and actually I've got too much, I look like I've got a mouth full of nuts, it's Juvederm, too much of it. I feel as though I look like a chipmunk.
"It plumps you up here, but it looks like you have a mouth full of walnuts."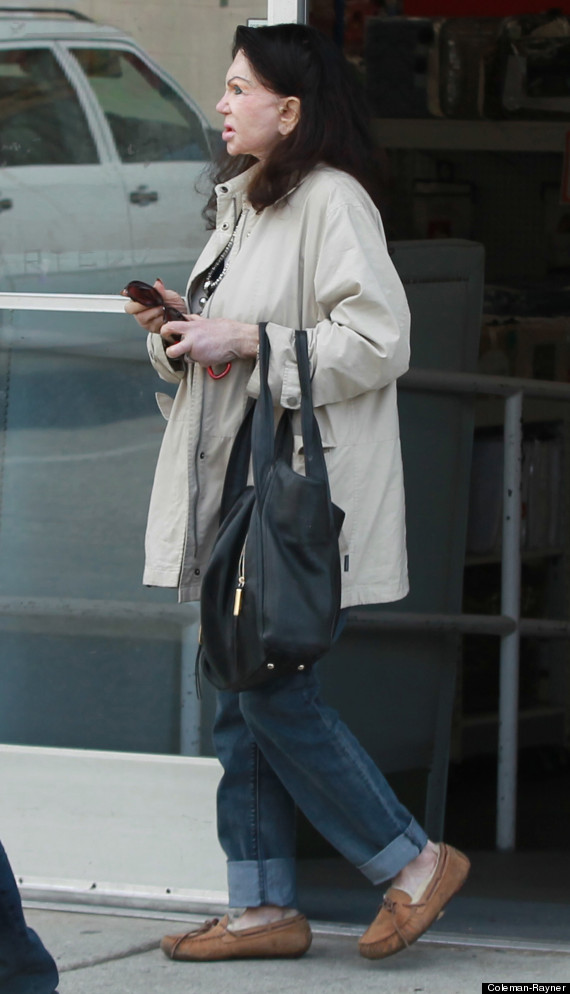 But despite not being too happy with her face, Jackie says she feels fit and healthy thanks to her diet.
"I use a bag of spinach a day, every morning for breakfast I steam a bowl of it and boil an egg on it. That's the secret to my longevity," she said.
LIKE US ON FACEBOOK | FOLLOW US ON TWITTER