A woman with a rare skin condition that causes bubble-like tumours to appear across her body has been forced to flee her village after her family disowned her.
Sarotin, 46, who uses just the one name, has suffered from the unsightly condition for three years.
Half her face has been obscured by a tumour as well as hundreds of smaller ones covering her entire body.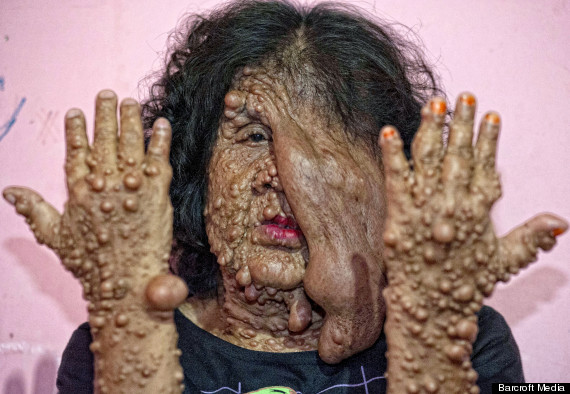 And the woman's eldest son, Tiolina, also suffers from the disease.
SEE ALSO:

Tanning Addict Scarred After Tumour Removed
Widowed Sarotin, who has four children in total, says she could not afford medical treatment in her home village in Bandung, West Java, Indonesia.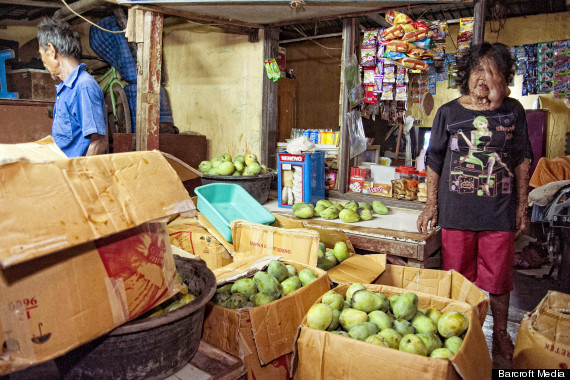 Her family - said to be embarrassed by the pair's condition - have disowned them, forcing them to relocate to East Jakarta.
She has since had an operation funded by the local government to remove a 70.5kg tumour from her back - but the condition has not relented, with tumours already showing signs of growing back.
Desperate Sarotin, who is forced to beg in order to make a living, says all she hopes for is to fully recover so she can "be beautiful like most women."