Beam me up, Jessie!
Do you think Jessie J was watching too much 'Star Trek' before her latest trip to the hair dressers? Certainly looks like it, huh?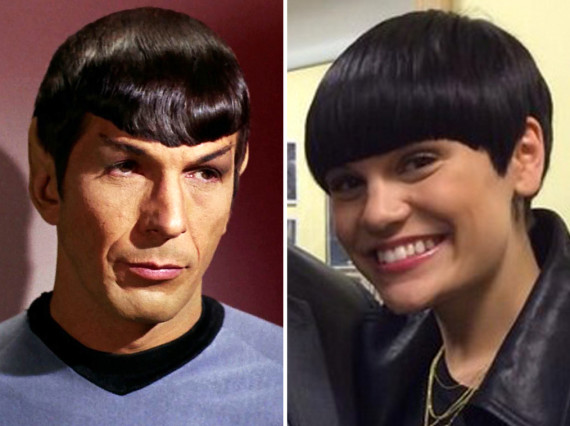 Spock the difference: Leonard Nimoy as Spock and Jessie J
The 'It's My Party' singer has boldly gone when no (wo)man has gone before (maybe) by using Spock as hairspiration for her new 'do, marking the return of her trademark blunt fringe.
Jessie famously shaved off all her locks for Comic Relief in March last year, and has been rocking a shorter style while her hair grows back.
LIKE US ON FACEBOOK | FOLLOW US ON TWITTER