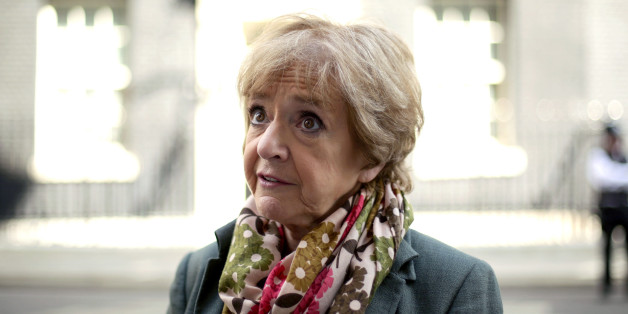 Yui Mok/PA Archive
Margaret Hodge has accused the "two-faced" coalition of not being "assertive" enough in its crack down on corporations avoiding tax.
The Public Accounts committee chair told the Financial Times that ministers have shown "insufficient spine", despite David Cameron warning firms avoiding tax last year to "wake up and smell the coffee".
"Every time we raise it with the HMRC we get a cautious and negative response. I believe we should challenge their interpretation," she said.
Hodge said the UK was the only country to "have made it easier for people to export their profits to another jurisdiction" as it introduced the Controlled Foreign Company legislation, which created a specially low rate of corporation tax on profits from overseas financing inside multinational groups.
Margaret Hodge accuses the coalition of being "two-faced" over tax reform: my interview in FT http://t.co/Voz7OnfvgF

— Jim Pickard (@PickardJE) February 6, 2014
The Labour MP's comments come after the Treasury attacked her in an off-the-record briefing during the World Economic Forum in Davos, warning that her committee was having a negative "impact" on attracting firms to Britain.
"We are trying to show we have one of the most competitive corporate tax regimes in the world, but the message is being sent out if you come here you will be exposed to this sort of criticism from Margaret Hodge and her committee," the Treasury source said.
"The head of a company looking to move here would see the way other people have been hauled in front of MPs and subjected to criticism and will think: 'I'm not doing that.
"The likes of Starbucks and Amazon will always be here, but other companies looking at Britain are being put off the idea of moving their headquarters here."
Hodge branded the Treasury's concerns "completely fallacious" and insisted she aimed to stop tax avoidance "damaging British companies".
She told the Daily Mail: "There is a range of issues and tax is just one. To be absolutely honest I think if we don't get this right, if we don't get the tax from one set of people we have got to find it from others and you end up damaging British companies with British workers."
Treasury minister David Gauke hinted at the level of anger last year among officials when he said it was "quite understandable" for companies to be put off by moving to the UK if they are "worried that their reputations will be unfairly damaged" by attacks on their "perfectly legal and legitimate behaviour".
He said: "Tough action on tax avoidance, yes. But we must also recognise that if the debate is driven by myths and misunderstandings, we could risk jobs and investment in the UK."