It will soon be possible to explore the halls of the Tate Britain at night - thanks to a new fleet of robotic tour guides.
The idea - 'After Dark' - is the work of the Workers design studio.
Designers Tommaso Lanza, Ross Cairns and David Di Duca won the inaugural £10,000 IK Prize with their plan to build four robots, who will let users on the web roam around the museum when everyone else has gone home:
"Ther Workers propose an online experience that will allow people all over the world to explore Tate Britain at night. Connecting to a website, users will be able to control robots situated in the galleries, steering them around as they gaze up-close at the art on display, and broadcasting their adventure and live commentary to the world. "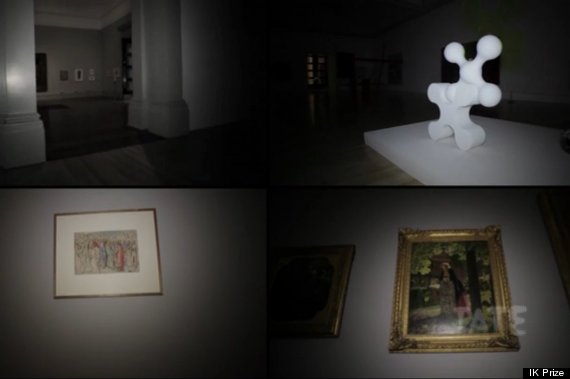 Along with the prize the team will have £60,000 to make the idea a reality before the end of the summer.
The robots will have to be custom built and fitted with cameras and lights in order to move safely through the halls and their collections of priceless art. The public will be able to log onto a website and apply for time to take control of the bots and drive around.
Jimmy Wales, the co-founder of Wikipedia, was part of the jury and said:
"The Workers' proposal is truly exciting and original. Combining behind-the-scenes intrigue with a sense of exploration, the project will give people all over the world a unique experience of 500 years of British art. Brilliant!"