The '24' star tells Jonathan Ross on his chat show, to be screened tonight, that joining his Oscar-winning father on the film 'The Forsaken' ended up being one of his greatest career experiences.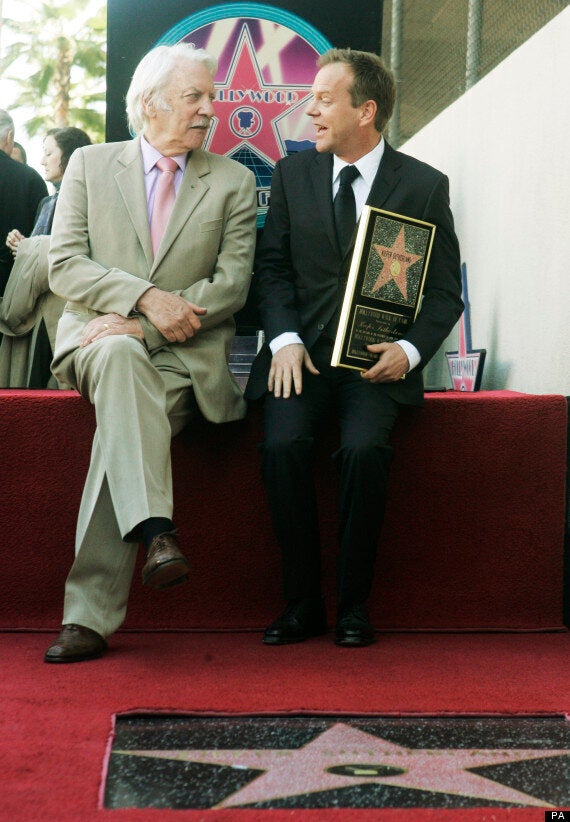 Father and son together back in 2008
He says, "It's something I've been looking forward to and nervous about for 25 years... I called him the night before we started and I said, 'Look, I just want to tell you how excited I am and if I'm quiet I'm a little nervous.' He went, 'Thank god you're nervous too.' He was really effusive about that.
"He started to laugh and it really broke the ice for us and it was just a fantastic experience."
Kiefer Sutherland appears on The Jonathan Ross Show on Saturday at 9.55pm, ITV. Other guests include Emily Mortimer, Kevin Bridges, Chris O'Dowd and musical performance from John Legend.