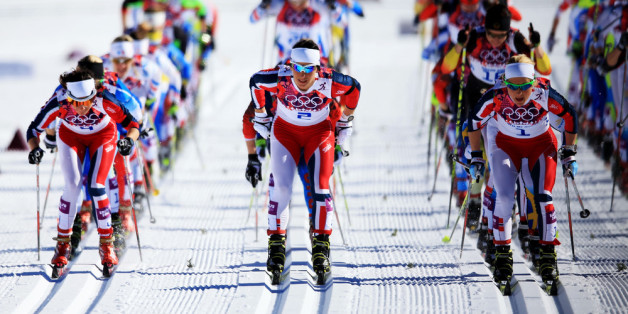 Richard Heathcote via Getty Images
Despite terrorist threats, unfinished construction and concerns over human rights abuses in Russia, the Sochi Winter Olympics have kicked off.
Amid continued debate over whether or not Sochi was prepared to host the 2014 Olympics, reports have now emerged that even some of the tracks aren't complete, and those that are, come up short.
Course workers had to add 40 meters (130 feet) to the biathlon track for the Sochi Olympics on Friday because it was not long enough.
The loop should measure 2.5 kilometers (1.6 miles). Even though a 5 percent deviation is allowed by the rules, the track at the Laura Cross-Country Ski and Biathlon Center came up short.
Journalists have already revealed that the Games got off to a bumpy start, with repulsive and hilarious reports emerging from the Sochi media village.
Watch your step @Sochi2014 -- I've noticed on walkway and on sidewalks that not all man holes are always covered. pic.twitter.com/a5Nv4wu5iA

— Jo-Ann Barnas (@JoAnnBarnas) February 1, 2014
In my Sochi hotel. You're welcome to pop by and sit forlornly in my Chairs of Desolation. pic.twitter.com/msoqXAIcj4

— cathalkelly (@cathalkelly) February 5, 2014