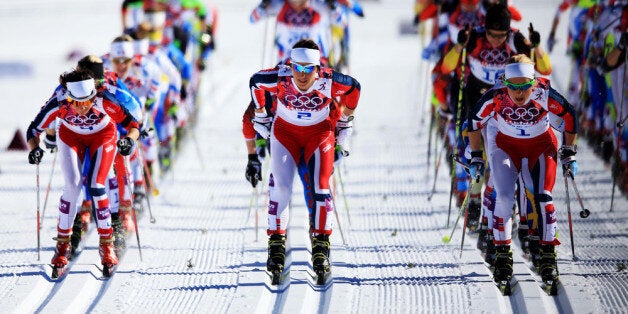 Despite terrorist threats, unfinished construction and concerns over human rights abuses in Russia, the Sochi Winter Olympics have kicked off.
Amid continued debate over whether or not Sochi was prepared to host the 2014 Olympics, reports have now emerged that even some of the tracks aren't complete, and those that are, come up short.
The loop should measure 2.5 kilometers (1.6 miles). Even though a 5 percent deviation is allowed by the rules, the track at the Laura Cross-Country Ski and Biathlon Center came up short.