Abbey Clancy has been one busy lady since winning the last series of 'Strictly Come Dancing', what with the 'Strictly' tour, modelling assignments and becoming the face (and body) of the Ultimo underwear brand.
So, we can't say we were too surprised to see the usually immaculate star leaving the house with the aftermath of a FTD (Fake Tan Disaster) running down her perfectly-formed pins.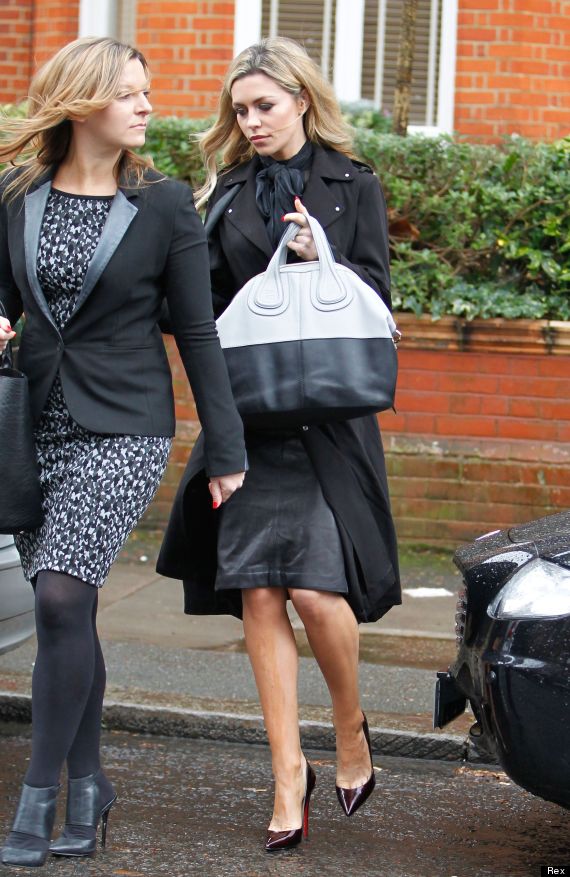 Abbey Clancy - and her streaky pins - head to the Ultimo launch
Abbey was spotted on her way to the Ultimo launch at Debenhams on London's Oxford Street on Tuesday but by the time she reappeared to pose inside the store with Ultimo boss Michelle Mone, the streaks on her legs had magically disappeared.
What a pro!
At the launch, the 28-year-old revealed that being the face of Ultimo was a 'dream job' because she had an 'underwear fetish'
"I never have not matching sets on," she told Digital Spy. "I've got a bikini and an underwear fetish - I love it. So to be asked to do Ultimo is amazing - it's a dream job.
"I think if you've got nice underwear on, automatically you feel better."
LIKE US ON FACEBOOK | FOLLOW US ON TWITTER