Real Madrid's second victory over Atlético Madrid in a week was marred when goalscorer Cristiano Ronaldo was struck on the head by a lighter.
Ronaldo scored two penalties in Real's 2-0 win at their city rivals, as Carlo Ancelotti's side set up a Copa del Rey final against Barcelona with a resounding 5-0 aggregate triumph. However, the Portuguese was struck by a lighter as he walked off at half-time alongside Sergio Ramos and Xabi Alonso.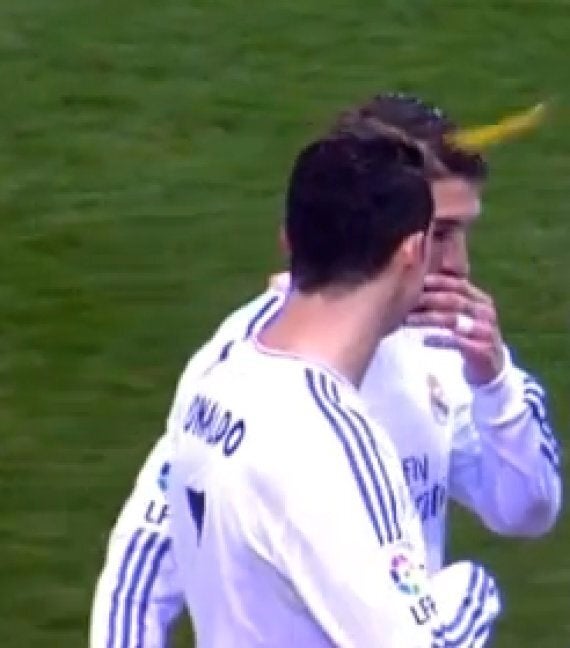 A yellow lighter struck Ronaldo as he spoke to Sergio Ramos
Although Ronaldo was not seriously injured, Real captain Iker Casillas felt it could have turned out a lot worse.
"There is always someone that tries to smear the image of a club like Atletico Madrid and it doesn't reflect how the majority of their fans are," he said on the Real website.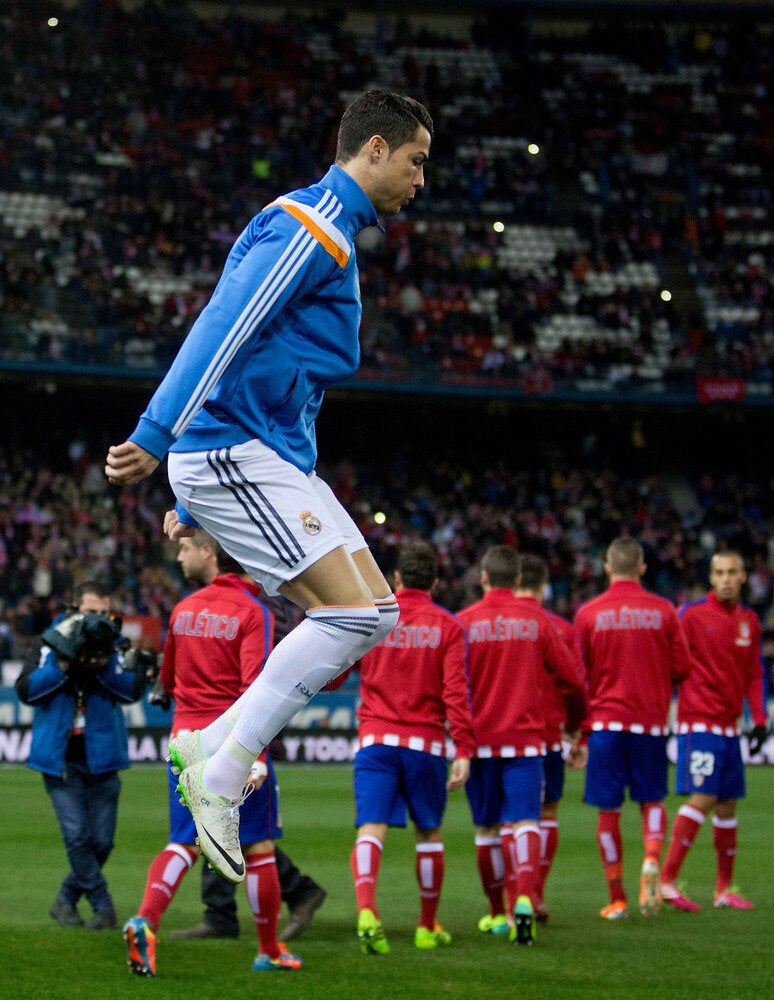 Ronaldo at Atlético
"I think the consequences could be serious, because it could have hurt a player."
Ronaldo played on for the remainder of the match despite Atléti requiring six goals in the second 45 and was praised by Ancelotti.
"Cristiano is doing well," the Italian said. "He scored two goals and played a key role at the start of the match. The three forwards did well at the start and were very dangerous."