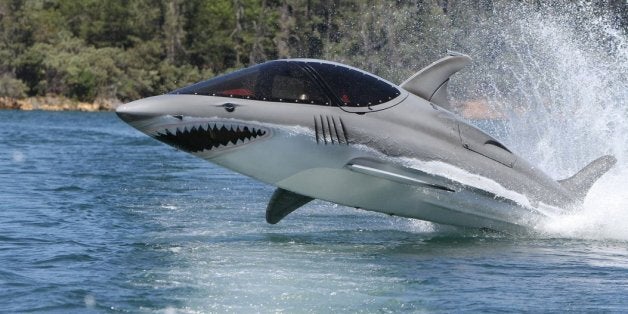 If you're a rich loon with money to burn on a ridiculous speed boat, you might as well have one that looks like a shark.
That's the apparent conclusion of the Seabreacher company, creators of what they call "the ultimate driving machine".
Their £40,000 crafts are designed to dive down five feet into the water for up to 20 seconds, before leaping back up more than 10 feet above the waves.
They've been around in various guises since 1997, but the new Seabreacher X model is said to be the best yet.
The 260 horsepower machines are capable of speeds up to 50 miles-per-hour, and come in a variety of designs. Everything from the aforementioned sharks to orcas and Nasa space vehicles are available for flashy drivers of the fully customised Bond-esque boats.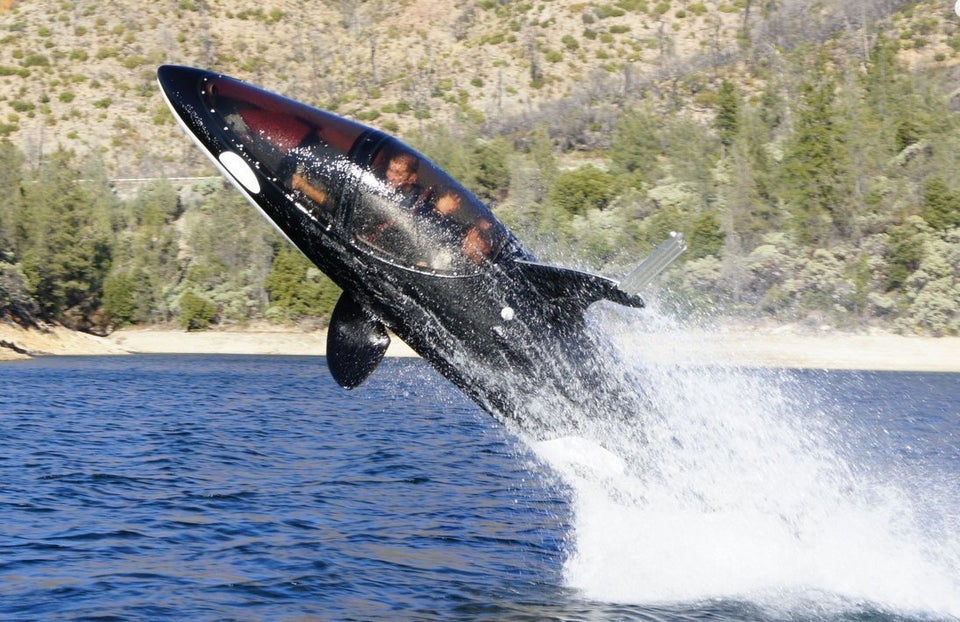 Seabreacher X
The 16-foot crafts are also able to roll in mid-air, achieving a full spin with a simple twist of the controls. There's space for one passenger in the 3-foot-wide interior, and comfortable padded seats.
Take a look at the craft in the images above, or the video below the slideshow.
Related